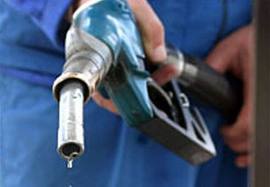 Oscarline Onwuemenyi, with agency reports
05 July 2017, Sweetcrude, Abuja – The Federal Government's ban on the importation of dirty fuels into the country failed to come into effect on July 1, 2017 as announced in December last year.
A report by Public Eye in September last year exposed how European trading companies were exploiting the weak regulatory standards in West African countries, allowing for the exportation of fuels with sulphur levels up to 300 times higher than was permitted in Europe.
On December 1, 2016 in Abuja, five West African countries including Nigeria, Benin, Togo, Ghana and Cote d'Ivoire agreed to ban the importation of Europe's dirty fuels, limiting sulphur in fuels from 3,000 parts per million to 50 ppm.
The then Minister of Environment, Mrs. Amina Mohammed, said the enforcement of the ban in Nigeria would begin from July 1, 2017.
Mohammed stated that the Federal Government had decided that the sulphur in fuels imported into the country should be reduced from 3,000 parts per million to 50 parts per million, as this would result in major air quality benefits in Nigerian cities and would allow the country to set modern vehicle standards.
"From July 1, 2017, we will commence the enforcement of the 50ppm sulphur in fuel. And the July deadline is on all fuels, your diesel, petrol and kerosene. Everybody knows that this is going to take some efforts, which is why we gave the six months' notice. What is more important is that we are working with the refineries on a long-term approach," Mohammed, who has since moved on to a role in the United Nations, had said.
She added that, "Some of the new refineries that are coming into position in Nigeria are coming in at 10ppm; South Africa is 15ppm. But for us, it is a West African problem and we hope that we can lead in West Africa by reducing it. So, there is no reason why we can't do that."
According to the Standards Organisation of Nigeria, the case for 100 ppm was made for the 2015/2016 fuel specifications, but the levels were maintained at 3,000 ppm for diesel; 1,000 ppm for Premium Motor Spirit (petrol); and 1,000 ppm for Household Kerosene.
Compared to other parts of the world, such as Europe and North America, fuel quality in many African countries, including Nigeria, is very poor. European standards for fuel quality include Euro IV (50 ppm for petrol and diesel) and Euro V (10 ppm).
According to the United Nations Environment Programme, the move to ban dirty fuel imports by Nigeria and others will dramatically reduce vehicle emissions and help more than 250 million people to breathe safer and cleaner air.
When contacted on Monday, the Assistant Director, Press, Federal Ministry of Environment, Mr. Atuora Obed, could not comment on the issue, saying, "My director is not around now."
The Nigerian National Petroleum Corporation (NNPC) is a major supplier of imported petroleum products in the country, supplying at least 50 per cent of the products in the market.
The Group General Manager, Group Public Affairs Division, NNPC, Mr. Ndu Ughamadu, said that he was aware that at the refineries, measures had been put in place to control quality to ensure that "we keep to the internationally acceptable sulphur content."
"But as regards imported products, I will find out from the unit responsible for it," he said.
No update had been received as of the time of filing this report.
Platts reported last month that the contentious subject of an announced fuel specification change was holding up the country's much-delayed direct sale of crude oil and direct purchase of products' programme for 2017, citing trading sources.
It said the NNPC and government officials had previously said that from July 1, the specification of petrol imports would change to 150 ppm sulphur maximum from 1,000 ppm.
Under the DSDP model, selected overseas refiners, trading companies and indigenous companies are allocated crude supplies in exchange for delivery of an equal value of petrol and other refined products to the NNPC.
The scheme, which started in April 2016, usually covers a period of 12 months, although the 2016 programme has already been extended.
A civil rights organisation, Africa Network for Environment and Economic Justice, had raised the alarm that two companies based in Switzerland, Vitol and Trafigura, are allegedly engaged in the importation of dirty fuel to Nigeria.
The ANEEJ advised the government to "work closely with the National Assembly and help to activate all environmental laws that will check the illegitimate business activities of Vitol and Trafigura."
The Executive Director, ANEEJ, Rev. David Ugolor, at a press briefing in Abuja, challenged the Federal Government to pay serious attention to the dangers posed to the health of the citizens by the development.
He also suggested that there should be an increase in the oversight function of regulatory bodies like the Petroleum Products Pricing Regulatory Agency, while a task force should be set up in the West African sub-region to embark on a massive enlightenment on dirty fuel.
Ugolor alleged that foreign companies "take undue advantage of weak fuel standards in Africa to produce, deliver and sell diesel, Premium Motor Spirit (petrol) and gasoline, which damage the health of the people."
He alleged that the business model of the Swiss firms relied on an illegitimate strategy of deliberately lowering the quality of fuels for gain.
Ugolor said, "Using a common industry practice called blending, Vitol and Trafigura and their conglomerates mix cheap and toxic intermediate petroleum products to produce what the industry calls African quality fuel."