Mkpoikana Udoma
Port Harcourt — The Federal Government has lamented over the spate of vandalization of critical infrastructure in the Niger Delta, while charging all stakeholders to join hands in the protection of national assets in the region.
These infrastructure include, oil and gas facilities, electricity, transportation and telecommunications infrastructure in the nine states of the region.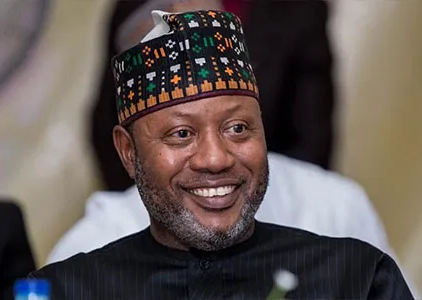 Speaking at the Niger Delta Infrastructures Security Summit in Port Harcourt, the Minister of Environment, Mohammed Abdullahi, said host communities, oil firms and stakeholders must adopt the best practices in securing national assets in the country.
Abdullahi speaking on the theme of the summit, 'Infrastructure security: responsibility in collective national interest' lamented that the country lost over $3.5billion from oil theft in 2021 alone.
He also tasked host communities, oil operators and civil societies to collaborate in finding lasting solution to the protection of critical infrastructure and mitigate the attendant environmental issues.
Similarly, the Minister of Niger Delta Affairs, Umana Okon Umana, charged stakeholders in the region to ensure that critical infrastructures in the region are protected, for regional stability and national interest.
Umana said the summit was apt, especially at this critical moment of capital flight and dwindling business opportunities in the Niger Delta, mainly due to unrest, vandalism of assets in the oil and gas industry as well as stakeholder apathy in the region.
Also, the Acting Managing Director of the Niger Delta Development Commission, Emmanuel Audu-Ohwavborua, expressed optimism that the region would benefit from the summit in the area of proferring practicable solutions to basic challenges impeding growth and development of the oil and gas industry.
Earlier, the Amanyanabo of Nembe Kingdom, HRM Dr. Edmund Daukoru, decried the constant vandalization of electricity, telecommunication, oiland gas facilities in the country.
The monarch urged government and oil multinationals to work in synergy with traditional leaders in ensuring peace in the region.
"Unfortunately, asset protection has not received as much attention as asset expansion and growth. For example, the sectors most directly hit by vandalism in recent years have been oil and gas, electricty sector and telecommunication.
"The oil and gas sector is a sector of very high replacement cost, although the consequential loss of crude export is the one that dominates the headlines. This is because the figures of production loss are easy to access, whereas the very high costs of repairs of production facilities hardly make it to the press."
Follow us on twitter