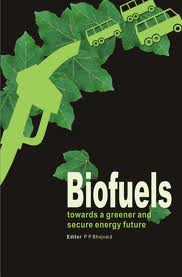 26 August 2014, Abuja – The federal government has said that it is making priority investments in renewable sources of energy solely to improve Nigeria's generation of clean energy.
In addition to bridging the gap in the nation's energy needs, the government also stated that renewable energy sources are receiving priority attention from due to its environmental advantages.
The Minister of State for Power, Mohammed Wakil explained to visiting delegation of the Renewable Energy Centre of the Economic Community of West Africa, who were led by its Executive Director, Mr.  MahamahKappiah that Nigeria like other countries of the world now understands the potentials in renewable energy.
He said in a statement from the ministry of power in Abuja that renewable energy had been adopted by countries of the world to resolve the challenges of developing sustainable energy sources.
"Our peculiar need to add other sources of electricity to the conventional routes has informed this position," he said.
Wakil further noted that Nigeria had in a follow up of its successful power sector privatization programme, set up initiatives to develop other energy sources.
"Nigeria after successfully privatising the power sector is set for another landmark achievement by fast tracking development of renewable energy sources. The wind farm in Katsina is under technical audit before commissioning. The Zungeru hydro dam is under construction. Mambilla hydro dam is already approved and the Kashambilla evacuation project has also been approved. Several renewable energy projects are all in the pipeline," he said.
"We are also working on the creation of a presidential initiative on renewable energy which is designed to create a focal coordinating point as well as provide the needed political backing for implementation of renewable energy projects. President Goodluck Jonathan is personally committed to drawing all these to a logical conclusion as he has also signed the resolution of ECOWAS Heads of Government on renewable energy policy among others," the minister explained.
He said as a way of fast tracking Nigeria's adoption of the renewable energy policy, Nigeria will in a short while hold a validation workshop for the ratification of the national policy on renewable energy and energy efficiency.
The statement also quoted Kappiah as commending Nigeria's emphasis on renewable energy in addition to her conventional energy resources.
Kappiah equally said that the path taken by Nigeria in her power sector reform was the best option which most countries are afraid of embarking on, adding that it will take a while for the benefits to fully manifest.
– This Day