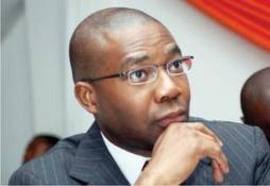 14 May 2012, Sweetcrude, ABUJA – The technical committee set up by the Federal Ministry of Finance handle verification of fuel subsidy claims is to commence operation soon.
It will scrutinise documents provided by the marketers as part of efforts by the Nigerian government to arrest corruption in the fuel import regime.
The committee is headed by Mr. Aigboje Aig-Imoukhuede, group chief executive officer of Access Bank Plc.
It was learnt that Nigeria now imports 32 million litres of Premium Motor Spirit (PMS) or petrol as against last year's daily 59 million litres import.
The number of companies involved in the Petroleum Support Fund (PSF) scheme which was 128 in 2011 came down to 42 by the end of January and there is indication that the Petroleum Products Pricing Regulatory Agency (PPPRA) may have further pruned the figure, as part of the ongoing efforts to end graft in the PSF scheme.
Experts say the drop in the volume of daily import is a result of a new import regime introduced since the re-organisation of the PPPRA by the Minister of Petroleum Resources, Mrs Diezani Alison-Madueke.