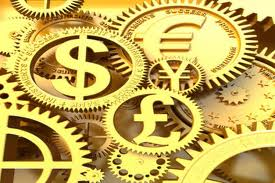 01 February 2012, Sweetcrude, Lagos – Local and international financial market update.
EUROPE: Bond holders negotiating a debt swap with Greece may get a sweetener tied to a revival in economic growth that would ease the impact of accepting a lower interest rate on the new bonds, people with knowledge of the talks said. Creditors lowered their demands for an average coupon the net 30 year securities they would receive to as 3.6% from the 4.25%. By adding a so called Gross Domestic Product Warrant, which would pay bond holders more if the Greek economy rebounds would marginally trim the losses to the investors.
CHINA: Chinese manufacturing indexes rose in January as the world's second biggest economy withstood weaker exports driven by Europe's debt crisis and a government induced property slow down. Premier Wen Jiabao yesterday reiterated his government will fine tune economic policies as needed after the Central Bank held off on a reduction in bank reserve requirements that some analysts had forecast for January.
NIGERIA: The MPC at its first meeting this year makes no changes to the benchmark interest rate and leaves it at 12.00%. Central Bank forecasts show that inflation will accelerate to between 11% and 14.5% in the first two quarters and slow down to 10% in 2013.Rising government expenditure threatens to keep inflation above CBN target of 10.0%. The CBN is concerned that lawmakers may increase spending from the NGN4.8 trillion budget proposed.

INDIA: Indian stocks fell after completing the best January in 18 years amid concern the rally may have exceeded the outlook for economic and profit growth.
Bonds – Some light demand feeding into the curve on Tuesday, confidence growing on the back of the expectation of the benchmark rate being held stable and liquidity from the FAAC flow also helping to boost demand.

Bills – Bullish to open on Tuesday due to the injection of liquidity from FAAC, the buying only slowed due to the OMO announcement of 142 & 240 day bills.
Money Market – OBB & unsecured rates dipped on the back of the inflow from FAAC to close at 13.00% & 14.00% respectively. The market is up about N250billion and the CBN came out on Tuesday to mop up by offering OMO bills.
FX
                              Hi                Low                 Close             Prev.Close
USD/NGN       161.43/53     161.06/16     161.03/              161.38/48
NIBOR(%)                            LIBOR (%)
O/N                      13.8300      USD 1 month                 0.2648
7 Day                    14.2920       USD 2 month               0.3945
30 Day                 14.7080       USD 3 month               0.5424
60 Day                 15.0830       USD 6 month               0.7783
90 Day                 15.4580       USD 12 month              1.0957
Y/Y Consumer Inflation December 2011 :                     10.30%
FX Reserves: 27 January 2012                          (USD bn) 34.41
MPR                                                                                      12.00%
Source: FMD and CBN