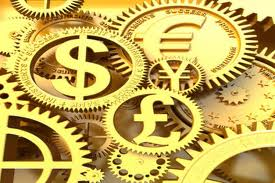 20 February 2012, Sweetcrude, Lagos – Local and international financial market update.
NIGERIA: The Minister of Finance, Mrs. Ngozi Okonjo-Iweala has said that the country is unlikely to issue a fresh Eurobond until 2013 at the earliest. Stating the government might begin considering its Eurobond plans in the latter part of this year which would take some time to plan. "We know there's appetite for Nigerian bonds and we are letting people know we are cognizant of creating a yield curve". The government would continue to tap the domestic market as well as seek funds through loans with multilateral agencies and other countries.
INDIA: Coal India Ltd., the world's biggest producer of the commodity, will focus on expanding production rather than imports to meet demand after the government directed it to increase supplies to the nation's power utilities. Coal India climbed 1.2 percent to 323.80 rupees at the close in Mumbai on Thursday. The stock has gained 7.7 percent in the past year.
EUROPE: Germany expressed confidence that euro-area governments will agree on a 130 billion-euro ($171 billion) rescue for Greece within days, while seeking to keep a bond swap of the nation's debt on track. Signals of progress on renewed aid for Greece follows wrangling among euro-area finance ministers that raised the prospect of a bailout delay.
UK: U.K. stocks rose for the first time in four days as investors speculated government officials may be nearing an agreement on a bailout for Greece and better-than- expected U.S. economic data. The FTSE 100 rose 19.69, or 0.3 percent, to 5,905.07 at the market close in London on Friday, extending this week's increase to 0.9 percent.
Bonds – Profit takers executed trades across the curve in an all bearish session on Friday, yields up 10 – 15bps across the curve as demand for bonds decline. Market still awaits the announcement of January 2012 headline inflation figure.
Bills – Market remained active on Friday with continued interest around the 270dy – 1yr bills from offshore investors, yields traded flat on all other maturities as market awaits inflation announcement and approaches auction next week.
Money Market – OBB and Unsecured rates stable at 14.00% and 15.00% respectively.
FX
Hi Low Close Prev.Close
USD/NGN
NIBOR(%)               LIBOR (%)
O/N                              15.3500 USD 1 month                0.2455
7 Day                            15.7083 USD 2 month               0.3605
30 Day                         16.1083 USD 3 month                0.4931
60 Day                         16.4500 USD 6 month               0.7511
90 Day                         16.7917 USD 12 month               1.0661
Y/Y Consumer Inflation December 2011 :                      10.30%
FX Reserves: 16 February 2012                       (USD bn) 34.930
MPR                                                                                        12.00%
Source: FMD and CBN