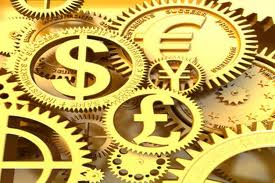 23 February 2012, Sweetcrude, Lagos – Local and international financial market update.
NIGERIA: Nigeria will in a matter of weeks record a major increase in her crude oil production from the current 2.5m bpd to 2.68m bpd, Minister of Petroleum Resources, Mrs. Diezani Alison-Madueke, has said. Nigeria's crude oil and condensate production, she said, averaged 2.39m barrels per day in 2011 and was consistently maintained above the budgeted level, which was 2.3m bpd. She noted that the current production of 2.5m bpd would soon increase by 180,000 bpd as soon as the Total-operated Usan deepwater field commences operation shortly.
EUROPE: Countries opposed to the EU law forcing the world's airlines to pay for carbon emissions have agreed on a basket of retaliatory measures but will leave it up to each country to choose among the options. According to Russia's deputy transport minister yesterday "Each country has the options of barring its airlines from participating in the European Union's carbon scheme, lodging a formal complaint with the UN's International Civil Aviation Organization (ICAO)," among others.
CHINA: China launched a trade promotion effort that will include a drive to purchaseUSD27 billion in U.S. goods including chips, machinery and electronic materials. China's Vice Commerce Minister Gao Hucheng made this pronouncement in Washington early this morning during a U.S. visit by China's Vice President Xi Jinping.
Bonds – Rates dipped across the curve yesterday as some demand from suspected non-bank financial institutions created a light rally in the markets. Volumes are still relatively low and we can expect this to pick up early next week as the bond auction approaches.
Bills – Market was largely quiet ahead of the auction results which are expected to stimulate the next round of activity. Rates went up on the short end with some selling to raise liquidity as market liquidity dries up and funding rates rise. The Longer dated maturities came off about 40bps on average as the demand for long dated and high yielding securities continues to be sustained. We will likely see a rally in the markets today as some players who lost out on the auction will hit the market.
Money Market – OBB & unsecured rates stable yesterday at 15.00% & 16.00% respectively as liquidity continues to remain thin.
CBN WDAS – CBN offered $150mio and sold $113.53mio, appreciated 20 points to 157.4590. Weighted average was 157.5398.
FX
                              Hi             Low            Close            Prev.Close
USD/NGN       157.70/80     157.12/22    157.30/40    157.50/60
 LIBOR (%)

O/N

16.3250

USD 1 month

0.2445

7 Day

16.6083

USD 2 month

0.3595

30 Day

16.9500

USD 3 month

0.4916

60 Day

17.3125

USD 6 month

0.7531

90 Day

17.5513

USD 12 month

1.0661

Y/Y Consumer Inflation January 2012 :

12.60%

FX Reserves: 13 February 2012 (USD bn)

34.930

MPR

12.00%

Source: FMD and CBN