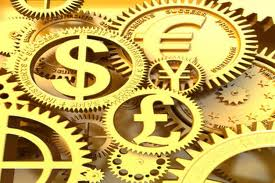 27 February 2012, Sweetcrude, Lagos – Local and international financial market update.
NIGERIA: The CBN will not extend the May 14 deadline set for banks to divest from non-banking operations, its spokesman, Mohammed Abdullahi, has said. He said the deadline remains sacrosanct in view of the apex-bank's reform initiatives. He further said the apex bank has no plans to change the deadline because efforts have been channeled to ensure the success of the initiatives. The issue of granting extension does not arise for now since the deadline is still far.
EUROPE: Euro-area banks may next week tap the European Central Bank for almost as much three-year cash as they did in December in an operation that could prolong a rally in bond markets. Financial institutions will ask the ECB for 470 billion euros (USD629 billion) in three year funds for allotment on February 29, according to a Bloomberg survey. While that's less than the record 489 billion euro take-up at the first tender on December 21, it may increase total cash in the system by more than 300 billion euros.
CHINA: China's exports probably declined in January after a slowdown in foreign trade in the second half of last year, according to Commerce Minister Chen Deming. The Minister still pledged to maintain "stability" in the Yuan's exchange rate. In a written response to questions from Bloomberg News, Chen said exports in January "cannot make us optimistic" and are "expected to have negative growth due to Chinese New Year and other factors."
INDIA: India's rupee snapped a three-day gain on speculation a rally in oil prices will spur inflation and threaten efforts to boost economic growth. Crude oil for April delivery traded at USd109 a barrel in New York and has gained 11 percent this month. Wholesale prices rose 6.55 percent in January from a year earlier from 7.47 percent in December.
Bonds – A very patchy start to the trading day on Friday, with the shocking demand figure on the 364day bill the market anticipated that some of this demand might feed in across the whole curve. an early dip in yields but this was short lived as yields went up above closing levels though only slightly.
Bills – The new one year bill was listed last Friday, it opened at 16.81% and dipped initially but profit takers came out selling pushing the yield up to 17.05%. the rest of the bill maturities closed relatively flat.
Money Market – OBB & unsecured rates stable yesterday at 14.50% & 16.00% respectively as liquidity continues to remain thin.
FX
                                 Hi               Low             Close          Prev.Close
USD/NGN   157.50/60       156.68/78      157.50/60      156.90/00
 NIBOR(%)                              LIBOR (%)

O/N

15.5417

USD 1 month

0.2440

7 Day

16.0000

USD 2 month

0.3590

30 Day

16.5667

USD 3 month

0.4906

60 Day

16.8542

USD 6 month

0.7531

90 Day

17.1667

USD 12 month

1.0661

Y/Y Consumer Inflation January 2012 :

12.60%

FX Reserves: 13 February 2012 (USD bn)

34.930

MPR

12.00%

Source: FMD and CBN