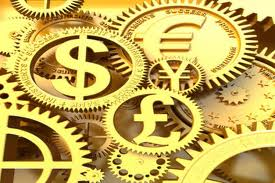 28 February 2012, Sweetcrude, Lagos – Local and international financial market update.
NIGERIA: Nigeria's crude oil production got a boost, weekend, with the coming on stream of French oil giant's 180,000 barrels per day, Usan field, offshore in Nigeria. Accordingly, Nigeria crude oil production now stands at 2.68 million bpd, up from 2.5 million pbd as at last week. Total, the operator of the Oil Mining Lease, OML138, in keeping to its promise announced the start-up of production of the in-line with the planned schedule for first oil before the end of Q1, 2012.
EUROPE: German Chancellor, Angela Merkel won a parliamentary vote on Greek aid after warning German lawmakers that pushing Greece out of the euro would risk "incalculable" damage, defying a public backlash against more bailout funds. In a vote that showed dissent in her coalition growing, 496 members of the lower house voted in favour of the 130 billion euro package yesterday in Berlin.
CHINA: China's money market rate touched a three-week low on speculation the supply of cash is increasing since the reduction in banks' reserve ratios took effect. The seven-day repo rate which measures interbank funding availability dropped for a third day after the Peoples Bank of China suspended one-year bill sales for a ninth week.
INDIA: Shops and banks were closed, factories shuttered and traffic sparse in major cities across India during an industrial strike Tuesday called by Trade Unions against the government. Eleven major trade unions called for the strike to protest against rampant inflation. According to the leader of the All India Trade Union Congress, nearly 5000 other smaller workers unions from different trades joined the strike.
Bonds – Ahead of the bond auction this week and also with the Central Bank mopping up liquidity through OMO bill offerings yields went up across the curve yesterday. Volumes are relatively thin though as the market looks towards the auction later this week for direction.
Bills – With the OMO announcement coming before the market open, rates ticked up in the market yesterday across board as the expectation is that this next series of OMO offerings will likely push rates up from current levels.
Money Market – OBB & unsecured rates stable yesterday at 12.50% & 13.00% respectively as liquidity continues to remain thin.

NGN: CBN offered $150mio and sold $138.72mio, marginal rate remained 157.4590 [inc. the 1% commission],weighted average was 157.4893 [inc. the 1% commission].
FX
Hi                    Low               Close           Prev.Close
USD/NGN     157.72/82      156.95/05      157.50/60      157.50/60
NIBOR(%)                      LIBOR(%)
O/N               13.5000        USD 1 month                0.2440
7 Day             14.0000        USD 2 month               0.3585
30 Day           14.7500         USD 3 month              0.4891
60 Day           15.2917          USD 6 month              0.7521
90 Day          15.6250         USD 12 month             1.0662
Y/Y Consumer Inflation January 2012 :                  12.60%
FX Reserves: 13 February 2012               (USD bn) 34.930
MPR                                                                               12.00%
Source: FMD and CBN