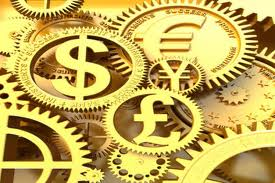 02 March 2012, Sweetcrude, Lagos – Local and international financial market update.
NIGERIA:  Nigeria's foreign exchange reserves fell to $34.74 billion by February 27, from $35.03 billion on February 13, their highest in six months, the latest data from the Central Bank of Nigeria showed on Wednesday. The forex reserves of top Africa's crude exporter stood at $33.24 billion around the same date a year ago and were $34.41 billion a month earlier than that. Analysts attributed the decline to a withdrawal by the government to top up revenue shortfall for January's budgetary distribution to the three tiers of government.
EUROPE: European leaders agreed to provide capital faster for the planned permanent bailout fund in a concession to international pressure to strengthen the bloc's defenses against the debt crisis.  Euro governments might pay the first two annual installments into the 500 billion-euro (USD666 billion) fund this year and complete the capitalization in 2015, a year ahead of schedule.  A decision to this effect will be reached later today.  European Union President, Herman Van Rompuy told reporters in Brussels late yesterday after an EU Summit that "there will be an acceleration."
ASIA: China's manufacturing expanded at a faster pace in February and a gauge for India showed sustained growth, indicating that Asian economies are maintaining momentum even as Europe's debt crisis caps exports.  In China, the purchasing index rose for a third month to 51.0 from 50.5 in January according to statistics.  In India, a PMI was close to an eight-month high.  Today's data along with a surprise gain in Japanese companies' capital spending and South Korea's biggest increase in exports in six months, add to signs that global growth prospects are improving as the U.S. recovery strengthens and Europe works to contain its debt crisis.
Bonds –  The bond auction didn't bring any surprises as the cut off mirrored secondary market sentiment completely. Market activities are still slow and demand in the secondary market is still weak as investors have taken a rather cautious approach to the bond market this year. Most of the demand at the auction suspected to have come from Pension Funds.
Bills –  A fourth day of OMO auctions yesterday with N66bio sold against an offer of N100bio on 252 and 315 day maturities cutting off at discount rates of 15.539% & 15.55% respectively. Rates up on the longer dated maturities as secondary market demand slows down.
Money Market – OBB & unsecured rates stable yesterday at 12.50% & 13.00% respectively as the FAAC flow continues to  keep the market liquid.
FX
                              Hi                Low             Close           Prev.Close
USD/NGN     157.80/90   157.25/35   157.63/73   157.68/78
 NIBOR(%)                                  LIBOR (%)

O/N

13.4583

USD 1 month

0.2430

7 Day

14.0000

USD 2 month

0.3555

30 Day

14.6250

USD 3 month

0.4797

60 Day

15.1667

USD 6 month

0.7482

90 Day

15.5417

USD 12 month

1.0592

Y/Y Consumer Inflation January 2012 :

12.60%

FX Reserves: 27 February 2012 (USD bn)

34.741

MPR

12.00%

Source: FMD and CBN