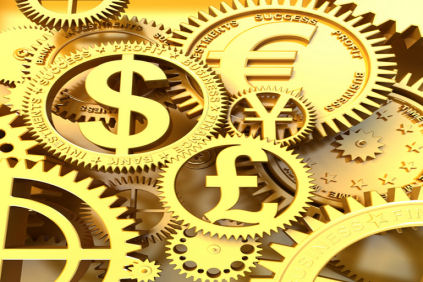 13 March 2012, Sweetcrude, Lagos – Local and international financial market update.
NIGERIA: Nigeria's naira weakened the most in two months against the dollar on higher demand for the U.S. currency as the state oil company (NNPC) and independent dealers made gasoline import orders. The currency of Africa's largest oil producer retreated 0.6% to 158.225 per dollar as of 3:55pm in Lagos yesterday; the biggest decline since Jan. 6, according to data compiled by Bloomberg.
EUROPE: Euro-area finance ministers moved toward completing the next Greek bailout as they met in Brussels yesterday night. Ministers from the 17 nations that share the euro gathered to review the 130 billion-euro ($170 billion) second package for Greece after bondholders agreed last week to take a loss on the country's debt. They also looked at Spain's budget-cutting efforts and Portugal's aid program, underscoring their desire to prevent contagion.
CHINA: China's economic growth slowed in the first two months of the year, with both exports and domestic demand moderating faster than analysts had forecast, building the case for Premier Wen Jiabao to accelerate stimulus measures. The world's second-largest economy had the biggest trade deficit last month in at least 22 years.
INDIA: Indian stocks climbed for a second day after the central bank unexpectedly cut the reserve ratio and factory output climbed at the fastest pace in seven months. The BSE India Sensitive Index rose 0.5 percent to 17,587.67 at the close yesterday.
Bonds – Light demand fed into the curve on Monday as yields inched downward. Market activity was still thin.
Bills – The secondary market was still quiet, only a handful of trades went through across the maturities with no clear trend yesterday.
Money Market – OBB & unsecured rates close at 14.00% & 14.50% respectively, market is being kept fairly liquid by an inflow from the excess crude account last week.
CBN WDAS Auction-
Offered: 150mio,
Sold: 150mio
Marginal rate: 156.06
Weighted average: 156.17
No. of banks: 20