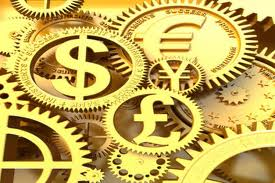 20 March 2012, Sweetcrude, Lagos – Local and international financial market update.
NIGERIA: Contrary to expectations that February CPI would see a further increase in y/y terms, from the 12.6% y/y recorded in January, February inflation data actually points to a deceleration in y/y inflation to 11.9%. This comes as a huge surprise to the market as everyone was looking to an increase in y/y inflation.
USA: Federal Reserve Bank of New York President William C. Dudley said signs the economy is improving don't dispel risks to growth that include higher gasoline prices, fiscal cutbacks and a weak housing market.
CHINA: International Monetary Fund official Zhu Min said China will avoid an economic hard-landing even as government data showed property prices falling in most of the nation's biggest cities. Chinese stocks fell on the property data, with the Shanghai Composite Index down 0.2 percent as of 1:32 p.m. local time yesterday.
EUROPE: Sellers of credit-default swaps on Greece will have to pay as much as $2.5 billion to settle contracts triggered by the nation's debt restructuring. The settlement was determined after dealers agreed a final value for Greek bonds of 21.5% of face value at an auction, according to administrators Markit Group Ltd. and Creditex Group Inc., and is in line with where the notes have been traded.
Bonds – A rally in market on Monday on the back of the CPI news which came out early yesterday morning. Yields dipped an average 20bps across the curve. With the MPC meeting yesterday and looking very likely to hold the benchmark flat, market participants scrambled for high yielding duration.
Bills – Bullish trend in the markets yesterday as rates dipped an average 10-15bps across the curve, volumes were relatively low as has been the pattern over the last month. Market also reacted to the inflation data.
Money Market – OBB & unsecured rates are averaging 14.50% & 15.25% respectively.
CBN WDAS Auction
Offered: 200mio
Sold: 200mio
Marginal rate: 156.06
Weighted average: 156.11
No. of banks: 16
FX
                                 Hi               Low            Close            Prev.Close
USD/NGN    157.77/87     157.45/55    157.54/64     157.50/60
 NIBOR(%)                                      LIBOR (%)

O/N
15.4167
USD 1 month
0.2418
7 Day
15.8083
USD 2 month
0.3505
30 Day
16.2083
USD 3 month
0.4737
60 Day
16.5833
USD 4 month
0.5790
90 Day
16.8750
USD 6 month
0.7399
USD 12 month
1.0531
Y/Y Consumer Inflation February 2012 :
11.90%
FX Reserves: 15 March 2012 (USD bn)
34.809
MPR
12.00%
Source: FMD and CBN