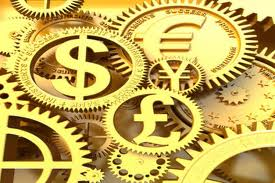 26 March 2012, Sweetcrude, Lagos – Local and international financial market update.
NIGERIA: The National Bureau of Statistics, in a bid to assist the Federal Government to reform the agriculture sector, will soon carry out a special survey with a view to coming up with key indicators for the sector. The Statistician-General of the Federation and Chief Executive Officer, NBS, Dr. Yemi Kale, disclosed this on Thursday in Abuja during the inauguration of the household survey data. The household survey was carried out in four key areas – labour, food security, planting and harvesting, and new technology.
EUROPE: Italy's Prime Minister Mario Monti warned that Spain could reignite the European debt crisis as euro-area ministers this week prepare a deal to strengthen the region's financial firewall. The euro crisis has eased after the European Central Bank last month boosted liquidity through three-year loans to banks, while European Union leaders this month sealed a second Greek bailout package. Still, signs of a deepening economic recession in the region and struggles to meet austerity goals have kept decision makers on alert, underscored by rising Spanish and Italian yields.
INDIA: India's rupee fell to the lowest level since January on speculation local importers will step up dollar purchases to meet payments before the March 31 financial year-end.
The currency weakened for a fifth day after Italian Prime Minister Mario Monti warned over the weekend that Spain could reignite Europe's debt crisis, sapping demand for emerging- market assets. India's trade deficit, the amount by which imports exceed exports, jumped 16 percent to $14.8 billion in January from the previous month, government data show.
Bonds – A calm session on Friday with yields trading flat across the curve, last week had been all active from a downward movement on the yield curve due to rate decisions and headline inflation announcement, demand is expected to slow down this week after CBN mops up all cash in the money market.
Bills – Friday saw the Second day of OMO Auction with NGN 130 Billion offered across three maturities, markets reacted swiftly pushing yields up 10 – 20bps, existing demand in the market is resisting the expected move on yields which will however slowdown once this OMO auction round is over early this week, there is a primary auction next week.
Money Market – OBB and Unsecured rates close at 12.00% and 13.00%, lending rates reclined on Friday due to monthly FAAC inflow of about NGN 268 Billion, OMO Bills are currently being used to mop it up.
FX
                               Hi               Low             Close             Prev.Close
USD/NGN   157.70/80    157.60/70   157.62/72     157.60/70
NIBOR(%)                                          LIBOR (%)

O/N
12.9583
USD 1 month
0.2413
7 Day
13.4167
USD 2 month
0.3503
30 Day
14.4167
USD 3 month
0.4732
60 Day
14.7083
USD 4 month
0.5770
90 Day
15.1250
USD 6 month
0.7409
USD 12 month
1.0521
Y/Y Consumer Inflation February 2012 :
11.90%
FX Reserves: 23 March 2012 (USD bn)
37.534
MPR
12.00%
Source: FMD and CBN