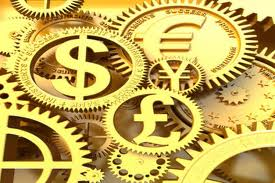 27 March 2012, Sweetcrude, Lagos – Local and international financial market update.
NIGERIA: The FG has received a fresh £246m (N61bn) grant from the government of the United Kingdom to boost developmental projects in the country. The amount, which will be provided under the UK Development Assistance Programme, is specifically targeted at helping Nigeria meet the Millennium Development Goals and the transformation agenda of President Goodluck Jonathan.
EUROPE: Chancellor Angela Merkel gave her first indication that she is prepared to allow an increase in the debt-crisis firewall, saying that Germany could let the temporary and permanent rescue funds run in parallel. Germany holds to its stance that the permanent rescue fund should be capped at 500 billion euros ($663 billion), she told reporters in Berlin yesterday. The Stoxx Europe 600 Index added 0.8% on her comments.
INDIA: Indian stocks dropped the most in Asia, extending the longest weekly losing stretch since August, amid concern the government will find it difficult to rein in the fiscal deficit, and as the rupee weakened to a 10-week low. The BSE India Sensitive Index, sank 1.8 percent to 17,052.78 at the close on monday, the lowest level in two months. The government needs to take tough decisions in coming months and raise additional funds to fill a budget gap, Finance Minister Pranab Mukherjee said over the weekend.
Bonds – A relatively quiet day on Monday, slight movement across the curve with no clear direction as the market tries to position ahead of this week's auction. Still no significant demand feeding into the market.
Bills – Bearish in the market yesterday ahead of the primary auction on Wednesday and also with the announcement of an OMO auction of N50bio yesterday as the CBN continues to mop up liquidity quite aggressively, selling 255 and 323 day bills.
Money Market – The market is still fairly liquid with OBB and unsecured O/N rates closing at 14.00% & 14.50%. The Central Bank continues to squeeze liquidity taking out a further N74.92 billion yesterday through OMO bills.
CBN WDAS Auction
Offered: 150mio Sold: 128.75mio
Marginal rate: 156.06
Weighted average: 156.07
No. of banks: 15
FX
Hi                   Low                  Close             Prev.Close
USD/NGN    157.58/68       157.40/50       157.52/62     157.57/67
NIBOR(%)                                        LIBOR (%)

O/N

14.0833

USD 1 month

0.2413

7 Day

14.5833

USD 2 month

0.3498

30 Day

14.9583

USD 3 month

0.4727

60 Day

15.2500

USD 4 month

0.5754

90 Day

15.5417

USD 6 month

0.7393

USD 12 month

1.0515

Y/Y Consumer Inflation February 2012 :

11.90%

FX Reserves: 22 March 2012 (USD bn)

37.534

MPR

12.00%

Source: FMD and CBN