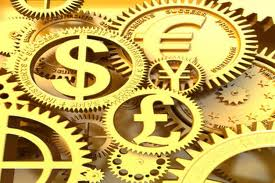 28 March 2012, Sweetcrude, Lagos – Local and international financial market update.
NIGERIA: Nigeria's government plans to guarantee bonds sold by companies involved in large-scale road, rail and power projects in Africa's most populous nation, according to the Debt Management Office. The framework for "issuing the sovereign guarantees is still being fine-tuned," Patience Oniha, executive director in charge of market development at the Abuja-based DMO said. Debt guarantees will enable companies to fund projects "they may ordinarily have been unable to embark upon due to inability to access large and long-term capital required".
EUROPE: European stocks declined on Tuesday for the first time in three days, erasing an earlier advance, as confidence among U.S. consumers dropped and shares of energy companies retreated. The Stoxx Europe 600 Index retreated 0.5 percent to 266.92 at the close, after earlier advancing as much as 0.7 percent. The benchmark measure has still increased 9.2 percent this quarter, its biggest rally in the first three months of a year since 1998.
INDIA: India plans to raise 3.7 trillion rupees ($72.7 billion) from debt sales, or 65 percent of its annual borrowing plan, in the six months ending Sept. 30, Economic Affairs Secretary R. Gopalan said. Finance Minister Pranab Mukherjee on March 16 projected record borrowing of 5.69 trillion rupees to plug a fiscal deficit estimated at 5.1 percent of gross domestic product in the year starting April 1.
US: Treasuries gained as the U.S. was poised to sell $35 billion in two-year securities at the highest yield since July in the first of three note auctions this week. Federal Reserve Chairman Ben S. Bernanke signalled yesterday he will continue to stimulate the economy. An International Monetary Fund official said today the group expects "modest growth" in the U.S. and a mild recession in Europe.
Bonds – A relatively quiet day on Tuesday, slight movement across the curve with no clear direction as the market tries to position ahead of this week's auction. Still no significant demand feeding into the market.
Bills – Continued bearish sentiment in market yesterday pushing yields up across parts of the curve with the exception of the 300day bills and above which remained relatively flat. Ahead of the primary auction on today and with a view that the CBN will continue to mop up liquidity sentiment is that rates are likely to rise somewhat.
Money Market – The market is still fairly liquid with OBB and unsecured O/N rates closing at 14.00% & 14.25%.
FX
Hi                 Low                 Close             Prev.Close
USD/NGN     157.62/72    157.45/55       157.58/68      157.52/62
 NIBOR(%)                                           LIBOR (%)

O/N

14.5417

USD 1 month

0.2413

7 Day

14.9167

USD 2 month

0.3498

30 Day

15.5417

USD 3 month

0.4707

60 Day

15.8750

USD 4 month

0.5724

90 Day

16.1667

USD 6 month

0.7368

USD 12 month

1.0500

Y/Y Consumer Inflation February 2012 :

11.90%

FX Reserves: 22 March 2012 (USD bn)

37.534

MPR

12.00%

Source: FMD and CBN