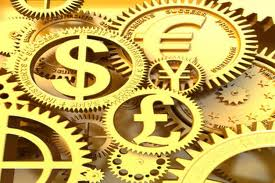 29 March 2012, Sweetcrude, Lagos – Local and international financial market update.
NIGERIA: The President has come under fire over Nigeria's rising debt profile, with the House of Representatives asking him to submit a proposal to peg the debt limit within 60 days. According to the DMO, the total external debt stood at $5,666,579,900.00 as at December 31, 2011. Of which, the FG owes $3,501,232,617.91 while the external debt owed by the 36 states and the Federal Capital Territory is put at $2,165,347,282.09.
EUROPE: European governments are preparing for a one-year increase in the ceiling on rescue aid to 940 billion euros ($1.3 trillion) to keep the debt crisis at bay, according to a draft statement written for finance ministers.
INDIA: India's rupee fell yesterday, approaching a two-month low, as U.S. consumer confidence near a one-year high bolstered demand for dollars amid a retreat in local equities. The currency headed for its first monthly decline this year as the BSE India Sensitive Index of shares fell 0.8 percent. The rupee declined 0.1 percent to 50.7850 per dollar in Mumbai, according to data compiled by Bloomberg.
US: U.S. stocks fell for a second day on Wednesday, led by commodity producers, as oil plunged on an increase in crude supplies while growth in durable-goods orders trailed estimates. Treasuries reversed losses and the dollar climbed. The Standard & Poor's 500 Index fell 0.9 percent to 1,399.95 at 1:50 p.m. in New York.
Bonds – Quiet day yesterday ahead of the auction, slight movement across the curve with no clear direction, the results will be key in market direction short term with a likely soft rally ahead should the auction close lower than current market levels.
Bills – Rates closed largely flat across most maturities ahead of the primary auction on Wednesday. Demand in the secondary market has thinned out as a result of the significant amounts of OMO issuance which has helped fill significant interest in the market. Expectation is that the primary will close relatively flat.
Money Market – OBB and unsecured O/N rates closing at 14.00% & 15.00%.
CBN WDAS Auction
Offered: 150mio Sold: 150mio
Marginal rate: 156.01
Weighted average: 156.07
No. of Banks: 17
FX
                               Hi                 Low            Close         Prev.Close
USD/NGN  157.80/90    157.57/67    157.77/87    157.58/68
NIBOR(%)                                      LIBOR (%)

O/N

15.0417

USD 1 month

0.2413

7 Day

15.4167

USD 2 month

0.3496

30 Day

15.8750

USD 3 month

0.4697

60 Day

16.2500

USD 4 month

0.5716

90 Day

16.5417

USD 6 month

0.7358

USD 12 month

1.0480

Y/Y Consumer Inflation February 2012 :

11.90%

FX Reserves: 26 March 2012 (USD bn)

35.420

MPR

12.00%

Source: FMD and CBN