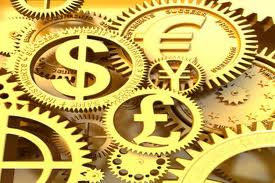 02 April 2012, Sweetcrude, Lagos – Local and international financial market update.
NIGERIA: The CBN says it has disbursed N177.67bilion as an intervention fund for some power projects and local airlines to boost the economy. The CBN Governor, Mallam Sanusi Lamido Sanusi said the amount was released to the Bank of Industry (BOI), for disbursement to 33 projects, N85.74billion for 18 power projects and N91.93billion for 15 airline projects, as at the end of February this year.
EUROPE: Efforts to resolve the two-year-old European debt crisis swung back to world leaders after euro-area policy makers boosted a firewall designed to overcome doubts about their crisis response and to lure additional emergency aid on Friday. Finance ministers from the 17-member monetary union unveiled a package on Friday including 500 billion Euros ($667 billion) in fresh bailout funds on top of 300 billion euros already committed to rescue programs, which together topped the symbolic $1 trillion mark. The total doubles when more than 1 trillion euros lent by the European Central Bank to aid the region's banks is included.
CHINA: A stronger reading for a Chinese manufacturing gauge failed to end predictions for policy loosening as analysts described the gain as seasonal and a separate survey showed exporters struggling. A Purchasing Managers' Index rose to a one-year high of 53.1 In March, China's logistics federation and the National Bureau of Statistics said on Friday. The gauge has a pattern of rising each March. In contrast, a PMI from HSBC Holdings Plc and Markit Economics showed manufacturing contracting and export orders falling. Premier Wen Jiabao has pledged to "fine-tune" economic policies as needed as weakness in export demand and a cooling housing market restrain an economy that probably grew at the slowest pace in almost three years in the first quarter.
Bonds – Quiet markets on Friday as the market grapples with determining rate direction. There was an initial rally on Friday on the back of the auction closing slightly lower than market expectation. Yields went up across most maturities to close the session. Market will likely be volatile until market settles.
Bills – Largely flat session, not much movement across the maturities, weak demand leading to low volumes.
Money Market – OBB and unsecured O/N rates are holding at 14.00% & 15.50% respectively.
FX
                             Hi                  Low             Close         Prev.Close
USD/NGN   157.77/87     157.61/71    157.62/72    157.76/86
 NIBOR(%)                                            LIBOR(%)

O/N

15.5417

USD 1 month

0.2413

7 Day

15.9167

USD 2 month

0.3488

30 Day

16.2083

USD 3 month

0.4682

60 Day

16.5917

USD 4 month

0.5679

90 Day

16.9250

USD 6 month

0.7334

USD 12 month

1.0485

Y/Y Consumer Inflation February 2012 :

11.90%

FX Reserves: 29 March 2012 (USD bn)

35.556

MPR

12.00%

Source: FMD and CBN