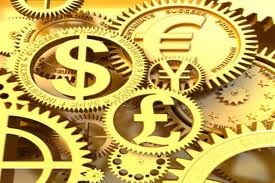 23 April 2012, Sweetcrude, Lagos – Local and international financial market update.
NIGERIA: Nigeria's 2012 budget allocation of N 888 billion to pay for fuel subsidies will run out before the end of the year, risking the country raiding its oil savings and borrowing more.
Nigeria scrapped subsidies on petrol imports on January 1, potentially saving over N1 trillion ($6.35 billion). But more than a week of strikes and protests erupted across the country against the higher cost of motor fuel, forcing government to partially reinstate them.
EUROPE: Europe's biggest insurers and reinsurers, including Allianz SE (ALV) and Zurich Insurance Group AG (ZURN), are using last year's losses from natural catastrophes and auto underwriting to increase policy prices.
The record $105 billion of natural disaster claims that depressed earnings last year may give insurers and reinsurers that help them shoulder risks for clients the leverage to push through property and casualty price increases. That will help counter the effect of low interest rates, which are crimping investment returns. Yields on German 10-year bunds fell close to an all-time low this month.
CHINA: Asian stocks fell after companies from Daewoo Engineering & Construction Co. Manufacturing Co. posted weaker earnings and a manufacturing survey signaled China's economic slowdown is deepening. Daewoo Engineering dropped 4.3 percent in Seoul after the construction company posted a 38 percent drop in first-quarter operating profit. Tokyo Steel slumped 8.1 percent as the steelmaker's full-year loss widened on increased production costs. China Mobile Ltd., the world's biggest carrier by subscribers, fell 1.8 percent in Hong Kong after posting first- quarter net income that missed analysts' estimates.
Bonds – Market stability sustained while the yield curve remains flat. Activities will pick up this week when the debt management office offers N 90 billion of bonds for sale across the 2yr,5yr and 10yr bonds.
Bills – Market recorded no change in Friday's session, trade volumes and demand remain low across the tradable tenors listed in the market. We expect a pick – up in activities early this week after the March inflation figure announcement.
Money Market – OBB and O/N maintained at 14.00% and 14.50% respectively, we expect an active week with two auctions to be funded in the securities market and FX market each.
FX
                          Hi              Low          Close         Prev.Close
USD/NGN  157.25/35    157.09/19   157.10/20   157.12/22
 NIBOR (%)                                       LIBOR (%)

O/N

14.6250

USD 1 month

0.2398

7 Day

15.0000

USD 2 month

0.3476

30 Day

15.5833

USD 3 month

0.4657

60 Day

15.8333

USD 4 month

0.5651

90 Day

16.2083

USD 6 month

0.7304

USD 12 month

1.0477

Y/Y Consumer Inflation February 2012 :

11.90%

FX Reserves: 19 April 2012 (USD bn)

36.184

MPR

12.00%

Source: FMD and CBN