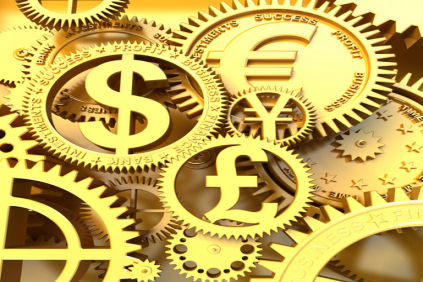 24 April 2012, Sweetcrude, Lagos – Local and international financial market update.
NIGERIA: The Central Bank of Nigeria may have responded to concerns raised by economic analysts that leaving public sector's funds idle in the banks poses an inflationary threat.
Amidst expectations that the inflation rate for the month of March may drop marginally, when the figure is made public by the National Bureau of Statistics this week, there are indications that the Central Bank of Nigeria is determined to take new pre-emptive steps to nip any likely spike in the inflation rate in the foreseeable future.
EUROPE: Europe's backlash against austerity gained momentum, in a challenge to German Chancellor Angela Merkel's budget-cutting prescriptions for resolving the debt crisis. The euro fell as bond investors moved money into Germany and out of the Netherlands, Belgium, Spain and Italy amid concern that a consensus over the crisis response is fraying. The yield on Germany's five-year bond fell to a euro-era low of 0.61 percent while the premium that investors demand to hold Dutch bonds over bunds rose to the highest since 2009.
CHINA: China's stocks fell the most in three weeks after a leading index for the nation rose at a slower pace in March and political uncertainty in Europe hurt the outlook for Chinese exports to its biggest trading partner.
Jiangxi Copper Co. led a decline for commodity producers on concern Europe will struggle to contain its debt crisis as a political backlash against budget cuts gained momentum, China's fourth-biggest coal miner, slid 4.5 percent after net income slumped in the first three months of the year. Risen Energy Co., a manufacturer of solar panels, plunged to a record low after officials tightened standards for delisting small companies on the ChiNext Board.
Bonds – Bearish moves to open the week as market sold off across the curve, inflation figure for March is yet to be announced as it was expected yesterday, this delay is expected to sustain the bearish trend due to views of a much higher rate as cause of delay ahead of the auction date.
Bills – Activities picked up on the bills side, linked to more of repositioning as bonds got sold off and demand filtering to the bills market around the 300dy – 350dy bill in the market given its maintained high real return against inflation and cost of funds. Inflation figure still to play a key role in market direction this week
Money Market – OBB and O/N maintained at 14.00% and 14.50% respectively, active week ahead with two auctions to be funded in the securities market and FX market each.
FX
                               Hi                     Low                 Close        Prev.Close
USD/NGN     157.25/35   157.09/19    157.10/20    157.12/22
NIBOR (%)                                                     LIBOR (%)

O/N

14.8333

USD 1 month

0.2388

7 Day

15.2083

USD 2 month

0.3476

30 Day

15.6250

USD 3 month

0.4657

60 Day

15.9583

USD 4 month

0.5651

90 Day

16.3333

USD 6 month

0.7304

USD 12 month

1.0477

Y/Y Consumer Inflation February 2012 :

11.90%

FX Reserves: 20 April 2012 (USD bn)

36.215

MPR

12.00%

Source: FMD and CBN