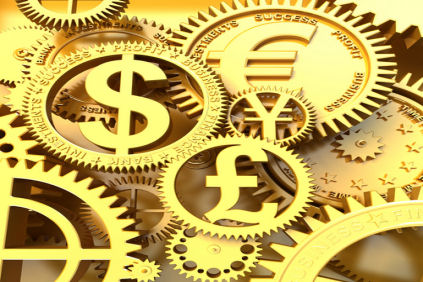 11 July 2012, Sweetcrude, Lagos – Local and international financial market update.
NIGERIA: The Turkish government has stated that the observed boom in the Nigerian economy encouraged them to bring investors to channel funds into steel production in the country. To this end, a high-powered Turkish business delegation has held an executive business parley with their Nigerian counterparts to seek ways of promoting trade between Nigeria and Turkey, especially in steel and industry. [THISDAY]
EUROPE: European stocks fell for the fifth time in six days amid concern the global economic slowdown will curb earnings growth. The Stoxx Europe 600 Index dropped 0.5 percent at 8:07 a.m. in London yesterday, while futures on the Standard & Poor's 500 Index were little changed.
CHINA: China's imports rose less than anticipated in June, pushing the trade surplus to a three-year high and adding pressure on the government to support demand as the global economy slows. Inbound shipments increased 6.3 percent from a year earlier, the customs bureau said in a statement today in Beijing, compared with the 11 percent median estimate in a Bloomberg News survey of 32 economists. Export growth slowed to 11.3 percent and the trade surplus rose to $31.7 billion. The data add to signs of flagging momentum for global growth as Europe's debt crisis curbs exports and property controls restrain domestic demand in the world's second-biggest economy.
INDIA: India's rupee snapped a four-day loss after overseas investors added to holdings of the nation's shares and exports rebounded in China and the Philippines, boosting the outlook for regional economic growth. The BSE India Sensitive Index of equities rose as exchange data showed foreign funds purchased a net $1 billion of stocks last week. The rupee advanced 1 percent to 55.3950 per dollar in Mumbai, according to data compiled by Bloomberg.
Bonds – Flat session in reference to yields across the curve on bonds yesterday. Expectation of a stable yield curve in the short term and an upward shift in yields in the coming weeks still maintained, also a decline in volumes traded as demand remains weak.
Bills – Light sell-off on bills on Tuesday across all maturities ahead of the t-bill auction and sustained high lending rates in the cash market, positive carry between yields and cost of funds has narrowed in the last week is beginning to affect buying interest with a sharp drop in demand for bills in yesterday's session. Auction holds today and as such don't expect any volatility until after results are announced.
Money Market – OBB rate down 150bps to 14.00% and O/N rate down 25bps to 15.75% respectively.
Fx
Hi              Low            Close         Prev.Close
USD/NGN   161.05/15    160.74/84    160.95/05   160.05/15
NIBOR (%)

LIBOR (%)

O/N

15.8333

USD 1 month

0.2488

7 Day

16.2083

USD 2 month

0.3438

30 Day

16.4167

USD 3 month

0.4576

60 Day

16.6667

USD 4 month

0.5591

90 Day

16.9167

USD 6 month

0.7364

USD 12 month

1.0695

Y/Y Consumer Inflation May 2012 :

12.7%

FX Reserves: 09 July 2012 (USD bn)

36.508

MPR

12.00%

Source: FMD and CBN