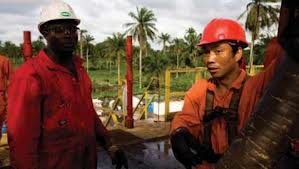 14 January 2013, YAOUNDE, Cameroon — China's Yang Chang Logone Development Holding Co. Ltd. has halted oil exploration in Cameroon's northern territory due to last year's devastating floods, a senior official of the state state-run National Hydrocarbons Corp. told Dow Jones Newswires Friday.
The Chinese company is the first to explore for oil in the country's Far-North region, having started drilling for crude in April 2011.
"We've the Zina project, which has also been halted because of floods on the site. We're now waiting to see wheter climatic conditions improve before we can resume work on the Zina site," said Yakan Nwantchop, development strategist at the state corporation.
At least 60 people died in the August-September floods, which inundated thousands of hectares in Cameroon's North and Far-North provinces.
The joint China-Cameroon venture firm initially invested $62 million in April 2009 to explore for oil in the vicinity, which flanks Chad's southern oil wells in Doba. It is one of four exploration wells from which Cameroon hopes to tap oil by 2012.
Cameroon's Far-North province also features the 1,080-kilometer-long Chad-Cameroon Pipeline, transporting Chadian crude into Cameroon's Atlantic southern coastal town of Kribi.
The National Hydrocarbons Corp. manages and trades oil on behalf of the Cameroon government.
*Emmanuel Tumanjong, Dow Jones Newswire