…Debunks claim that clean energy will displace fossil fuel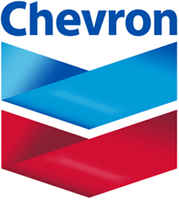 OpeOluwani Akintayo
18 July 2017, Sweetcrude, Lagos  – Chevron Nigeria has advised the Federal Government of Nigeria to focus on its competitive advantage, and ignore the United States of America's clean energy project.
According to the company's General Manager, Downstream Gas, Mr. James Okeke, Nigeria's strength is fossil fuel and not clean energy because the country does not have the technology to go into clean energy.
He said fossil fuel "would be around for a while", debunking reports that clean energy would soon take over from fossil fuel in the world .
"Nigeria doesn't have the technology for clean energy. Our competitive advantage is fossil fuel. Fossil fuel would be around for a while. So we should stop bothering ourselves about the U.S taking over the world with clean energy. There will always be energy mix," he said.
Okeke said Nigeria should invest in developing its oil and gas, and also diversify into renewable energies.
"If Nigeria develops its oil and gas, we wouldn't need to start worrying about the U.S' clean energy. Renewable energy is a way to go in the area of diversification," he said.
He advised that the country encourage investors by revisiting "founding policies" while also making new policies and laws.
"Good policies form the bedrock for investments," he said.
On the Petroleum Governing Industry Bill, PGIB, Okeke said not all activities in the sector needs the PGIB.
According to him, "interim laws" should be used while the PGIB is being worked upon.