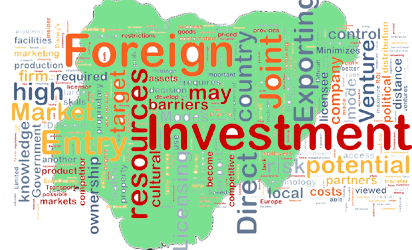 Ike Amos
Abuja — The Nigerian oil and gas sector received $16.64 million foreign investment in the first half of 2020, dropping sharply by 71.93 per cent compared with the $59.28 million foreign capital recorded in the second half of 2019.
According to data obtained from the National Bureau of Statistics'(NBS), Nigerian Capital Importation Report for the Second Quarter of 2020, the inflow in the quarter under review represented a 89.4 per cent decline compared with $156.95 million recorded in the first half of 2019.
Giving a breakdown of the inflow, the NBS report stated that in the first and second quarter of 2020, $10.09 million and $6.55 million foreign capital inflow were recorded in the oil and gas sector respectively, compared to $38.66 million and $20.62 million in the third and fourth quarter of 2019, respectively, and $17.22 million and $139.73 million in the first and second quarter of 2019, respectively.
In the second quarter of 2020, the NBS noted that Nigeria received the highest foreign investment from the United Kingdom, with $428.83 million; followed by Republic of South Africa, with $149.29 million; United Arab Emirates $145.15 million and Netherlands $141.30 million.
Others are Singapore, 4137.40 million; United States $126.08 million; Hong Kong $33.78 million; British Virgin Islands $24.27 million; China $21.48 million and Mauritius $16.53 million.
The NBS stated that the total value of capital importation into Nigeria stood at $1.294 billion in the second quarter of 2020, representing a decrease of 77.88 per cent compared to first quarter 2020 and a decline of 78.60 per cent in second quarter 2019.
It added that the largest amount of capital importation by type was received through Other investment, which accounted for 58.77 per cent at $761.03 million, of total capital imported, followed by Portfolio Investment, which accounted for 29.76 per cent at $385.32 million and Foreign Direct Investment (FDI), which accounted for 11.47 per cent at $148.59 million of total capital imported in second quarter 2020.
The NBS said, "By sector, capital importation by shares dominated in second quarter 2020, reaching $464.57 million of the total capital importation in second quarter 2020. By Destination of Investment, Lagos state emerged as the top destination of capital investment in Nigeria in secondQ2 2020 with $1,130.49m. This accounted for 87.30% of the total capital inflow in Q2 2020.
"By Bank, Standard Chartered Bank Nigeria Limited emerged at the top of capital investment in Nigeria in second quarter 2020 with $425.21 million. This accounted for 32.84 per cent of the total capital inflow in second quarter 2020."