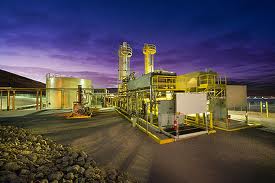 Emma Amaize
14 February 2012, Sweetcrude, WARRI—FORMER chairman of Delta State Oil Producing Areas Development Commission (DESOPADEC), Chief Wellington Okirika, has called on the Federal Government to establish 12 modular refineries in the core Niger Delta states of Delta, Bayelsa, Rivers and Akwa-Ibom to fast-track deregulation of the downstream sector of the petroleum industry.
Okirika, who made the call in Warri, Delta State, said: "Modular refineries are the quick solution to the importation of refined petroleum products in Nigeria.
"Niger Delta has comparative advantage in the establishment of refineries because of its crude oil base, the best option is to establish two to three modular refineries in the core states of the Niger Delta- Delta, Bayelsa, Rivers and Akwa-Ibom, making a total of 12 refineries with a total capacity of 240,000 barrels per day, of refined petroleum products."
He urged the Department of Petroleum Resources (DPR) to relax its rigid guidelines on establishment of refineries and called for more funds to be provided in the Petroleum Subsidy Reinvestment programme of the Federal Government for the establishment of new refineries.
He said: "The production from these modular refineries and the three existing refineries in the country will meet our domestic consumption and we will have enough for export. Modular refineries are small or medium size refineries that are manufactured in modules in factories in United States and Europe, transported and assembled on sites for production of refined petroleum products, petrol, kerosene and diesel".
He added: "The main objectives and attraction of modular refineries are the short-time and low-cost of establishment of such refineries. Production in the case of modular refineries can be within 16 months with complete funding, while large-scale traditional refineries need about eight years.
"There is rapid realisation of the project. For example, 20,000 barrels per day capacity of modular refinery will cost between $200 million to $250 million, while the traditional refinery is in the range of billions of naira".