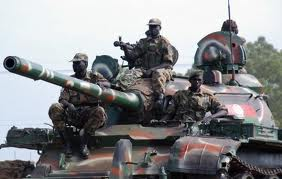 30 March 2012, Sweetcrude, KHARTOUM – Fresh fighting has erupted in Sudan's oil-producing southern border state of South Kordofan, two days after calm returned to Sudan and South Sudan borders following skirmishes Sunday and Monday betwen the countries' military forces.
Sudanese army spokesman Sawarmi Khaled Saad told Reuters fighting had broken out near Talodi in southern South Kordofan after SPLM-North rebels launched an assault on the town.
"Battles are ongoing until now. Rebels failed to reach their goals, and there are losses on both sides," he said of the clashes on Thursday and Friday.
The poorly-marked border region with South Sudan, which gained independence last July, has seen clashes between Sudan and rebels of the Sudan People's Liberation Movement-North (SPLM-North) as well as between Sudan and South Sudan, which fought for two days earlier this week.
SPLM-North spokesman Arnu Lodi said the rebels had destroyed two garrisons close to Talodi on Thursday to cut off supply lines to the town.
"We have now encircled the town," he said, adding that government troops had suffered "heavy losses".
Khartoum has accused South Sudan of supporting SPLM-North, but Juba denies the claim.
The states of South Kordofan and Blue Nile are home to populations which sided with the south during the civil war but were left on the Sudan side of the border. The Sudanese army has been fighting SPLM-North in both states since last year.
Sudan and South Sudan have yet to agree on how much the South should pay to export its oil through Sudan, on how to mark their joint border, and on a solution for Abyei, another disputed region.