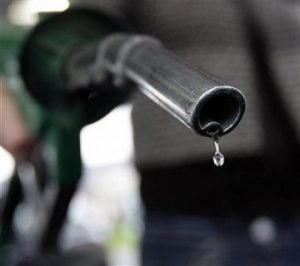 – Naira weakens to N920/$1
Mkpoikana Udoma
Port Harcourt — Increment in the pump price of Premium Motor Spirit commonly known has fuel is imminent, as the Naira has weakened to over N920 to $1 in the parallel market, while crude oil prices soar in the international market.
Currently, Brent crude is selling at $85.81, Bonny Light crude at $88.71 and West Texas Intermediate at $83.01; while Dollar to Naira exchange rate in Nigeria black market on Thursday stands between N915 and N930 with an average of N922.
The pump price of PMS will rapidly increase in Nigeria, since the country solely relies on imported petroleum products due to the moribund state of the nation's four refineries.
Also, the rising price of crude oil in the international market would also add to the increment in fuel price in the country, since crude oil prices also determine the international price of petroleum products.
With the total removal of fuel subsidy in late May 2023 and the nation's four refineries inoperable, Nigeria solely depends on imported petroleum products which the price is determined by international market forces.
Reacting on the development, the Independent Petroleum Marketers Association of Nigeria, IPMAN, said fuel price will soon hit N900 per litre, since petroleum products were being imported in dollars.
IPMAN Chairman in Rivers State, Dr Joseph Obele, who lamented the high exchange rate, warned that further increment in fuel price will only exacerbate the hardship on ordinary citizens of Nigeria.
Obele advised President Bola Ahmed Tinubu to quicken the pace and reinforce the ongoing rehabilitation of the Port Harcourt refinery as well as Warri and Kaduna refinery, to ameliorate the plight of the masses.
He said, "PMS will definitely rise in the next few days. Following the recent rapid increment of dollar exchange rate to Naira.
"As a key player in the sector, I can tell you on good authority that the indicators for fuel price increment are obvious as we speak. Importers are lamenting high cost of dollar exchange rate and the increment in the international market on the price of crude oil.
"If nothing is done by the federal government as a way of interventions, a new rate might be over N800 or N900 per litre of fuel, following the recent dollar rate to Naira.
"The continued decline of the Naira and growing inflation in the country has brought untold hardship and pains to families. Further increment to fuel price will make a lot of people hopeless, we don't need it, but we can't avert it since we depend on the international refineries for petroleum products. The earlier our nation owned refineries start operations, the better for us.
"Our best option as a nation is to urgently reinforce the ongoing Port Harcourt refinery rehabilitation, by adding more energy, more workforce and more funding from the savings of subsidy removal. The objective of the reinforcement should be to reduce earlier projected timeline as announced by Mr. President," IPMAN said.