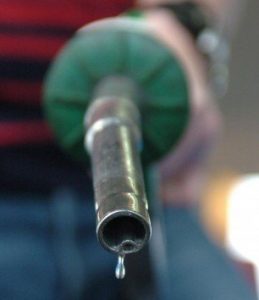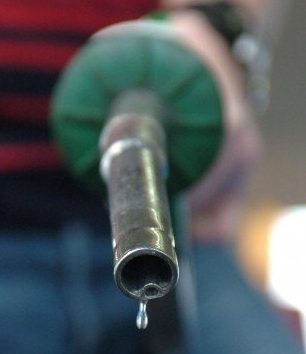 – NMDPRA, IPMAN react
Mkpoikana Udoma
Port Harcourt — Fuel price has risen to N600 per litre in filling stations across Rivers, Bayelsa and Akwa Ibom States, following the end of fuel subsidy announced by the newly inaugurated President Bola Ahmed Tinubu.
Recall that President Tinubu during his inaugural speech had announced an end to subsidy on Premium Motor Spirit, the development which has made importers to suspend fuel importation.
As a result, most filling stations in Rivers, Bayelsa and Akwa Ibom State are under locked, while the few stations who are open to business are dispensing the product at a price ranging from N300 to N600 per litre.
Petrol stations visited by SweetCrudeReports in Yenagoa, Port Harcourt, Eleme, Ikot Abasi, Uyo and Bori, who sold the products around N300 per litre this morning have shutdown business despite heavy queues, while the stations selling around N450 to N600 have been open for business without queues since morning.
Reacting on the development, the Independent Petroleum Marketers Association of Nigeria, IPMAN has urged President Bola Ahmed Tinubu, to suspend the fuel subsidy removal, but rather hasten the repair of the nation's four refineries.
IPMAN Chairman in Rivers State, Dr Joseph Obele, explained that though Dangote refinery will end fuel scarcity in the country, it will, however, worsen inflation in the country as inflation.
"The new President, Alhaji Bola Amhed Tinubu to suspend the fuel subsidy removal. There is a supply gap nationwide. Supply by NNPC regrading quantity demanded by marketers has dropped by 60percent nationwide."
IPMAN further stated that it will be salutary to have the nation's owned refineries functional, instead of taking glory in a private owned refinery.
"We call on our President to facilitate the repair of Port Harcourt, warri and Kaduna refineries, because the pace of the ongoing repair is very slow arising from the fact that the outgone administration took delight in importing from foreign refineries owned by their business partners."
Meanwhile, the Nigerian Midstream and Downstream Petroleum Regulatory Authority (NMDPRA), has assured that there was no need to panic offer the removal of fuel subsidy.
NMDPRA, General Manager, Corporate Communications, Kimchi Apollo, assured that there is ample supply of PMS to meet demand, as steps were being taken to ensure distribution channels remain uninterrupted and fuel is readily available at all filling stations across the country.
"Contrary to speculations and concerns, the announcement is in line with the Petroleum Industry Act (2021) which provides for total deregulation of the petroleum downstream sector to drive investment and growth.
"We are working closely with NNPC Limited and other key stakeholders to guarantee a smooth transition, avoid any disruptions in supply as well as ensure that consumers are not short-changed in any form.
"The NMDPRA reassures all Nigerians that the removal of subsidy on PMS is a step towards
building a more sustainable and prosperous future for our nation. We will continue to monitor activities and implement necessary measures to enhance transparency and accountability in the petroleum downstream sector.
"We therefore call on Nigerians to remain calm and resist the urge to stockpile as it poses significant safety hazard."
Follow us on twitter