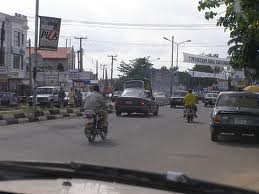 03 January 2012, Sweetcrude, AWKA – Sunday's removal of the subsidy on petrol by Nigria's Federal Government has attracted wide condemnation by residents of the Anambra State capital, Awka, and environs.
Those who spoke to the News Agency of Nigeria (NAN) in the Anambra capital described the policy as one that would bite harder on the already poor population.
Checks at some filling stations revealed that the new policy had already been effected with prices ranging from N140 to N150 per litre of petrol.
At the NNPC mega filling station on Enugu-Onitsha road which sold for N138 per litre early on Monday, long queues prevailed while the station later shut its doors and informed its customers that it had run short of the product.
"The station stopped dispensing fuel claiming that it had run out of the product," Mr Emeka Ilika, a consumer, said.
The manager of an independent petrol station in Awka, who craved for anonymity, retorted: "You have seen that the president himself made the announcement, so what do you want us to do?"
NAN also reports that intra-city transport fares had sky-rocketed two folds as motorcycles that used to charge N40 for some distance had increased it to N80.
Similarly, the fare from Unizik junction, Awka to Enugu and Abakaliki that previously cost N250 and N700 had risen to N700 and N1700 respectively.
A passenger on board Eastern Gateway Mass Transit to Enugu, Mr Evans Igwe, decried the situation, saying: "I feel sad about the sudden development.
"The Federal Government ought to have taken steps like gradually removing the subsidy or better still ensure that new refineries were constructed before embarking on such policy.
"This will only encourage more corruption and crime for those who cannot meet up with this economic reality."
A barber, Mr Ikechukwu Aghayan, whose shop is on Zik Avenue, Awka, marked up the price for adult hair cut from N100 to N200 as he started work for the day.
Aghayan said the new price was commensurate with the increase in petroleum price which he said was more than 100 per cent.
He regretted the development, but added that "we were forced by the new fuel price which will affect our business. We will even consider increasing our prices more."
"This is what I believe the government wanted to achieve. The prices of things will now go up and I wonder what those who cannot afford two square meals will now do," he said.