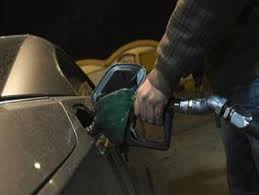 7 October 2011, Sweetcrude, Lagos- Nigeria's major fuel marketers and depot owners have given assurance that petroleum products would not be hoarded in anticipation of the planned removal of fuel subsidy by the government in 2012.
Describing the planned action as a right step to resuscitate the economy, the marketers urged organised labour and civil society coalitions to give the government conditions on how to use the proceeds that would accrue from the removal of subsidy, instead of opposing the plan.
Immediate past Minister of Interior and Chairman of Depot and Petroleum Products Marketers Association of Nigeria (DAPPMAN), Captain Emmanuel Ihenacho, said the impression being created that the masses were the beneficiary of subsidy was erroneous.
"Under the current regime, the benefits don't trickle down to the masses. Deregulation will give impression that prices will go up, but it will later go down very quickly and people will have value for their money," he said.
Executive Secretary of the Major Oil Marketers Association (MOMAN), Mr. Obafemi Olawore, said labour and all other groups opposed to removal of subsidy should give government an initial six-month target on how to use the proceeds.
"That is what I expect them to do and that is my view. Let us give the government conditions and milestones that will be realised within the first six months of the removal of subsidy. The government should be given a target of what to do with the money that will be saved from the removal of subsidy. After six months and the government does not meet the target of performance that is expected; after six months and the government does not have something tangible to show, the labour and other groups can take action," he said.
On fears being expressed that the marketers would hoard products or ration supply until next year, Olawore said major marketers would not indulge in such practices.
"With every facility full of products, where will they hoard the products? I can speak for the major marketers; we have never and we will not hoard products. I want you to distinguish between marketers and dealers. If the dealers decide to hoard products, all of us will join hands and sack them. The government should also set up machinery to track down dealers or depot owners that may indulge in hoarding products," he added