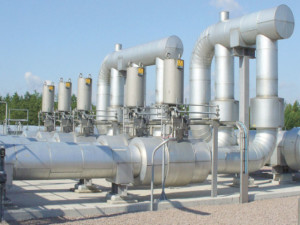 06 February 2017, Lagos – The Nigerian Gas Association (NGA) has demanded the inclusion of gas producers and suppliers in the Central Bank of Nigeria (CBN) special allocation of 60 percent foreign exchange (FOREX) to the real sector.
While commending the CBN for the recent inclusion of power companies along with Manufacturers Association of Nigeria (MAN) in the list of those to be granted access to the 60 percent official FOREX window, the NGA stated that gas producers, suppliers and transporters are the most critical element of the gas-power value chain as they are the foundation for the survival of the power and manufacturing sectors.
"Gas investments and loans are largely denominated in US dollars and must be repaid in US dollars. Unfortunately the same CBN in 2015 forced gas suppliers, whose contracts are denominated in US dollars, to be paid in Naira at the official exchange rate without making it possible for them to access US dollars at the official rates to repay their loans thereby subjecting the gas sector to unacceptable currency investment/income mismatch and FOREX exposure", said Dada Thomas, NGA President.
"Today, this, along with the illiquidity of the entire gas-to-power sector is the biggest threat to future investment in the domestic gas sector. Foreign and local investors have expressed their unwillingness to invest in the gas sector due to the fact that they can't get their money back or out", Thomas added.