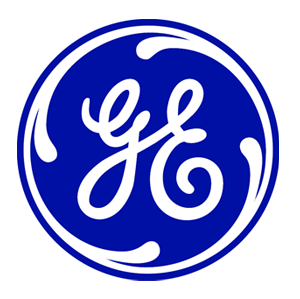 09 September 2014, Lagos – GE has said its U.K.-based distributed power provider, Clarke Energy, is supplying GE's new diesel engines to Flour Mills of Nigeria Plc, to boost the company's industrial operations.
GE said in a statement that the project represents the first sale of GE's new 616 diesel engine globally, which will deliver higher fuel efficiency and extended service intervals than many other diesel engines today.
The announcement was made by Clarke Energy at this year's, East African Power Industry Convention, recently concluded in Nairobi, Kenya.
"As Nigeria continues to grow its industrial might in the global economy, we have opted to invest in GE's new 616 diesel engines to deliver higher fuel efficiency at our sites in Lagos and Kano.
We have been working with Clarke Energy since 2005, and we are confident in its ability to support us in the engineering installation and maintenance of the units," said Paul Gbededo, chief executive officer, Flour Mills of Nigeria, plc.
The Flour Mills project will include five of GE's 616 units, delivering up to 12.5 megawatts, MW, of electrical power or enough to power 33,000 Nigerian homes.
Two of the units will be used at the Kano facility in northern Nigeria, where natural gas access is limited and older, less-efficient diesel units have been used in order to maintain power for production.
The new GE engines will deliver 5MW of baseload electrical power, with an expected capital payback in less than 12 months on diesel fuel cost savings alone.
The other three GE engines will be at Flour Mills' facility in Apapa, Lagos, where Clarke Energy opened its first sub-Saharan Africa site nearly a decade ago, and features 11 of GE's J620 gas engines.
The diesel units will provide backup power generation capacity in the event of maintenance on the site's existing power generation equipment or in the event of a gas supply failure.
"The sale of these engines to our valued long-term customer Flour Mills of Nigeria demonstrates the significant benefits of reduced fuel consumption and extended maintenance intervals from GE's new 616 diesel platform," said Alan Fletcher, main board director, Clarke Energy.
Clarke Energy has had a long history in sub-Saharan Africa. Its first office opened in 2005 in Apapa, Lagos, and over 250MW of gas-fueled power plants have since been installed to meet expansion of Nigeria's domestic gas supplies.
GE's 616 diesel engine is based upon the highly successful Jenbacher Type 6 reciprocating engine and GE Transportation's P616 locomotive diesel engine. The engine's design is characterised by its world-class efficiency and extended maintenance intervals, which result in lower fuel consumption and higher levels of availability.
"Our new 616 diesel engine is the first high-speed model for power generation, allowing us to serve customers with a wider reciprocating engine portfolio," said Cory Nelson, general manager diesel engines of GE's Distributed Power business.
"We are honored by the trust Flour Mills of Nigeria has extended to Clarke Energy and GE as collaborators in providing power generation for their growth. Flour Mills will benefit from the 616, which couples medium-speed engine fuel economy with the lower costs of high-speed engines and helps customers improve their total life cycle costs."
– Vanguard