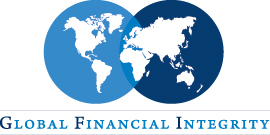 Curtailing Illegal Capital Flight Will Ensure Food Security in Developing World; Make Good on L'Aquila Commitment
17 May 2012, Sweetcrude, WASHINGTON, DC – Global Financial Integrity (GFI) today called on leaders of the G8 to concretely tackle the issue of illicit financial flows and end tax haven secrecy when they meet this weekend at Camp David. Illegal capital flight costs the developing world roughly $1 trillion per year, according to GFI research.
"A major focus of this weekend's summit is the issue of food security in the developing world," said GFI Director Raymond W. Baker. "What better way to ensure food security than to guarantee that developing countries have the finances necessary to invest in agriculture and nutrition programs? We cannot reach a post-aid-dependent world without curtailing illicit financial flows."
GFI is calling on G8 leaders this weekend to prioritize the implementation of the following concrete policy measures:
•Country-by-country reporting – shining a light on the tax accounting of multinational corporations;
•Registers of beneficial ownership – ensuring zero tolerance for shadow companies and secrecy vehicles; and
•Automatic Exchange of Tax Information – enabling law enforcement to prevent and prosecute tax evasion.
When the G8 met in L'Aquila in July 2009, they stated a commitment to the fight against illicit financial flows, saying they "will continue to support partner countries' efforts to increase domestic revenues through modernized tax and customs regulations, improved revenue collection capacities and [the] effective fight against tax evasion, illegal financial flows and corruption."
"Three years since the L'Aquila declaration, it's important for G8 leaders to flesh-out their commitment to tackling illicit financial flows with these concrete solutions," added Baker.