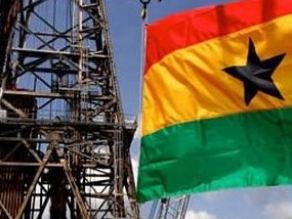 21 August 2013, Accra – Ghana's cabinet has approved a deal with a subsidiary of private oil firm AGM Gibraltar to explore the offshore South Deepwater Tano block but an Accra-based think tank said it would challenge the agreement during a statutory parliamentary hearing.
The deal represents the latest step in the expansion of the petroleum sector in the West African state, whose fast-growing economy is based on exports of gold, oil and cocoa.
AGM said in a statement the deal shared with the Ghana National Petroleum Company, GNPC, and the national firm's exploration arm was subject to parliamentary approval.
AGM Gibraltar is jointly owned by companies including AGR Energy AS, the exploration arm of Oslo-listed AGR Group , and is a leading deep-water drilling company, AGM said in the statement.
"We look forward for parliamentary approval and bringing our significant collective experience in deep water exploration around the world to bear on this exciting block," said Sverre Skogen, chairman of AGR Energy and executive of AGM.
The influential Ghana think tank the Africa Centre for Energy Policy, ACEP, said it was concerned that the local company, AGM Petroleum Ghana, lacked upstream experience and had little record of raising the necessary capital.
"ACEP is concerned about the technical partners and financing plan behind this deal considering that the major partner in the joint venture, the GNPC, is also unable to raise such a huge capital requirement," it said, calling for "serious parliamentary scrutiny".
– Reuters