14 September 2014, Accra – President John Mahama has announced that Ghana's delayed project to supply gas from its offshore Jubilee oil field will start production by the end of the year.
The $850 million project was supposed to have opened in December but stalled largely because of difficulties securing the disbursement of $600 million from the Chinese Development Bank, part of a $3 billion loan agreement signed in 2011.
As a result, Mahama's government has struggled to tackle the country's energy supply deficit and has spent more money than its budget projections on oil imports. This in turn has worsened a fiscal deficit.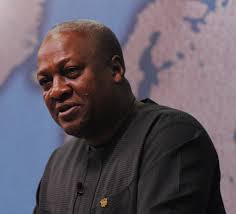 Mahama said during an inspection of the terminal at Atuabo that the project will be a "gamechanger" for the economy and save $1.5 billion per year in foreign exchange and other costs.
"Some gas will start flowing soon but commissioning will be when the full volume of 120 million standard cubic feet of gas is being transmitted to Aboadze and I suppose that will be sometime by the end of this year," he told reporters.