Lagos — According to StockApps.com, the global energy sector has recorded the highest market cap growth at 30%.
The Healthcare sector came second with a market cap of 23%, followed by technology at 17%. Telecommunication remained the worst hit, with a -6% growth in 2022.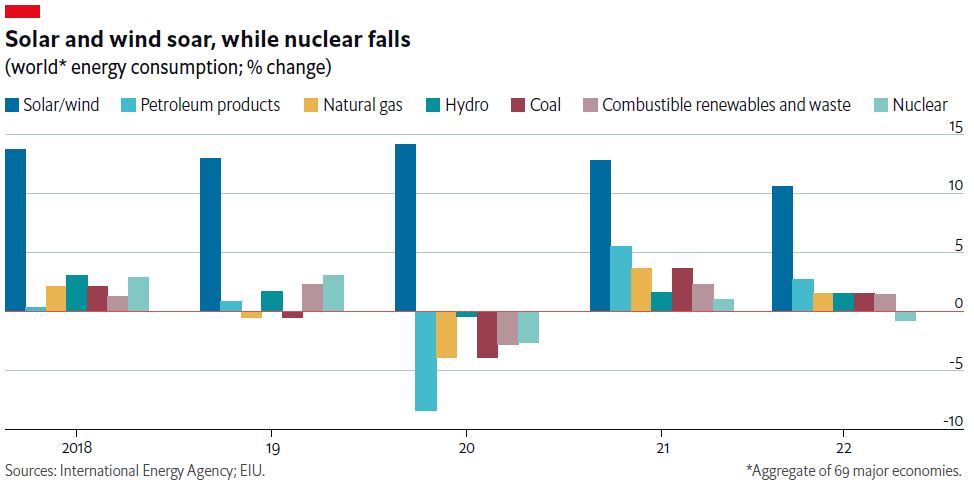 Speaking on the data, StockApps specialist, Edith Reads, said. "Under the energy sector, there are a lot of investments. Renewable energy, grids, and energy efficiency are experiencing a rapid expansion of investment. However, the spread of renewable energy is not even. Only the developed economies and China are notable regions investing in it. Other developing economies are struggling with energy security and its high costs. Thus, they are increasingly investing in fossil fuel supply, most notably coal. Coal is the most economically viable option in most areas."
The Driving Factors
Growth relies heavily on lowering carbon emissions as energy use increases. A clean environment is vital to governments, private investors, and families. As a result, renewable energy installations will continue to rise over the next decade.
Most states are developing policy initiatives favorable to low-carbon techs. Thus, the energy industry has significantly benefited from this. Also, growing cities are increasing utility companies' need for reliable sources of electricity.
Oil and Gas Firms Dominate the List of the World's Largest Energy Companies
Firms that generate oil and gas are the largest within the energy sector. Most of them are involved in some aspect of the energy supply chain.
Also, most of the largest energy firms worldwide are state-owned entities, and China is no exception. The Chinese government wholly owns companies like Sinopec and PetroChina. They rank among the world's largest energy firms in annual income.
Since petroleum products are still used in virtually every aspect of modern life, this is hardly surprising. Also, in 2021, China's oil and gas industry employed an estimated 2.9 million people.
The energy sector is poised for continued growth in the years to come. This is due to the increasing demand for energy, the need to transition to cleaner energy forms, and the sector's vast investment opportunities. However, environmental degradation and climate change will need to be addressed for the sector to continue its growth trajectory..The full story and statistics can be found here: Global Energy Sector Recorded the Highest Market Cap Growth at 30%
Follow us on twitter