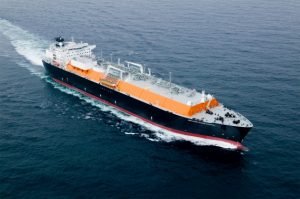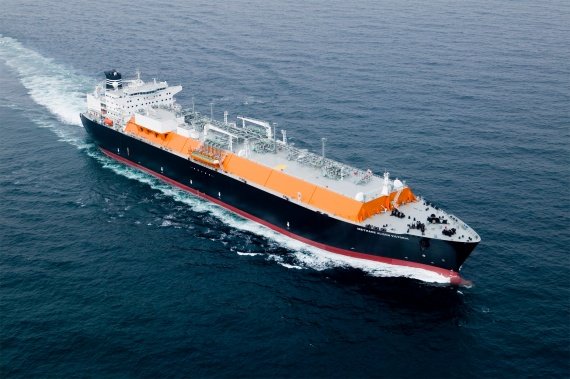 Singapore — Asian spot liquefied natural gas (LNG) prices edged up this week, buoyed by stronger demand due to above-average temperatures in east Asia, but gains were capped as inventories remained high.
The average LNG price for September delivery into northeast Asia LNG-AS was $11 per million British thermal units (mmBtu), industry sources estimated, up from $10.80/mmBtu the previous week.
"Asian spot LNG prices rose on stronger downstream gas demand in various regions facing heatwaves, such as Japan, Taiwan, South Korea and some parts of China," said Rystad Energy analyst Masanori Odaka.
High storage levels, however, have been sufficient for the strengthened demand, leading some Asian importers to take a wait-and-see approach for additional spot purchases, added Odaka.
"Overall, it is still a tug of war between bearish signals – high inventories in Asia and Europe, sluggish Chinese demand recovery, and weak European industrial activity – and bullish signals – heatwaves in parts of the U.S., Asia and Europe, and unexpected LNG production outages or maintenances lasting longer than expected."
The impact of higher temperatures on LNG demand has also been limited by the continued availability of nuclear and renewables generation, said Samuel Good, head of LNG pricing at commodity pricing agency Argus.
"Ample supply of LNG, some of which was loaded in the Atlantic, after the sustained period of an Asian price premium has further curbed the impact of hot weather on prices."
In Europe, S&P Global Commodity Insights assessed its daily northwest Europe LNG Marker (NWM) price benchmark for cargoes delivered in September on an ex-ship (DES) basis at $9.485/mmBtu on July 27, at parity with the September gas price at the Dutch TTF hub, as hot weather across Europe has bolstered demand in Spain and Italy, according to Allen Reed, managing editor of Atlantic LNG.
"However, with temperatures and strong gas storage levels heading into the winter season, the market remains at a subdued outright price," said Reed, as Europe's gas storage levels were 84.25% full as of July 25 versus 67.12% this time a year earlier, Aggregated Gas Storage Inventory data showed.
Argus assessed the northwest Europe DES price at $9.30/mmBtu, while Spark Commodities estimated the price at $9.203/mmBtu.
"High levels of storage in Europe and increased pipe flow from Norway calmed strong price movement in trading sessions during the week," said Dominic Gallagher, head of LNG broking at Tullett Prebon,
As a lot of LNG remains floating at sea, the market is assessing when the "current abundance" could turn into a shortfall, he added.
"Until this is clearer, it wouldn't be surprising to see high intraday volatility without much directional trend forming."
Argus' Good added that the market continued to eye recent supply disruptions at Atlantic export terminals, "particularly in the U.S. with Cove Point feedgas impeded earlier this week, as well as curtailed feedgas supply to Sabine Pass today, while the Freeport terminal continues to experience train trips."
Meanwhile, on spot LNG freight, prices remained range bound for a fourth week, said Edward Armitage, an analyst at Spark Commodities.
Atlantic spot rates were estimated at $71,250/day on Friday, while Pacific rates were at $70,500/day.
(Reporting by Emily Chow Editing by Mark Potter) – Reuters
Follow us on twitter