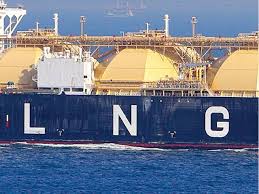 Singapore — Asian spot liquefied natural gas (LNG) prices held at their 22-month lows this week, as demand remained weak in key North Asian markets Japan, South Korea and China.
The average LNG price for June delivery into northeast Asia LNG-AS was $12 per million British thermal units (mmBtu), industry sources estimated.
"JKM prices remain range bound… supply and demand dynamics in the Far East remain weak, with end users on the offer in summer and a real dearth of demand," said Tobias Davis, head of LNG Asia at brokerage Tullett Prebon.
JKM is the LNG benchmark price assessment for spot physical cargoes in Asia.
Despite soaring temperatures due to a heatwave in countries like Thailand, India and Bangladesh, spot market prices and activity have yet to pick up.
"While there is potential for spot activity due to the recent heatwave, the utilities have been quiet and we're only hearing of some chatter some might come in for May or June dates," said Toby Copson, global head of trading at Trident LNG.
"In summary, a flat market ebbing on sentiment."
In Europe, S&P Global Commodity Insights assessed its daily northwest Europe LNG Marker (NWM) price benchmark for cargoes delivered in June on an ex-ship (DES) basis at $11.117/mmBtu on April 21, a $2.025 discount to the June gas price at the TTF Dutch gas hub, said Allen Reed, managing editor, Atlantic LNG.
"That front-month spread between natural gas and liquified natural gas has receded from a multi-month high of $2.40/mmBtu on April 14, but is still significantly wider than the March average of $1.30/mmBtu despite a return to normal operations in France," he said.
LNG flows into France saw some disruptions last month due to strikes against the government-planned pension reform, with ships being diverted and terminals closed.
Terminal operations have since resumed, and Europe gas prices this week had been mixed on strong LNG arrivals and expected rises in demand due to cooler weather.
"Prices remain on the back foot, TTF (is) under pressure as strike action in France ended, bringing healthy LNG flows back into the network," said Davis of Tullett Prebon.
Additionally, high renewables output in parts of northwest Europe has weighed on the region's power sector gas demand, said Samuel Good, head of LNG pricing at commodity pricing agency Argus, who on April 20 assessed the northwest Europe delivered LNG prices for June at $11.175/mmBtu.
"And daily maximum temperatures in northwest Europe have been forecast to hold below seasonal norms through the coming few weeks, which could limit early summer cooling power demand in the region."
On LNG freight, Pacific spot rates further softened this week, falling to $55,250 per day on Friday, said Edward Armitage, an analyst at Spark Commodities.
Atlantic rates rose to $43,750 per day on Friday.
(Reporting by Emily Chow; Editing by Shailesh Kuber) – Reuters
Follow us on twitter