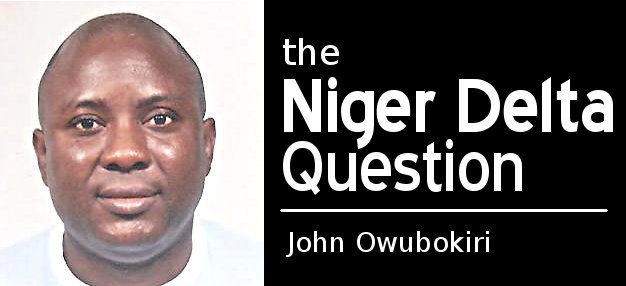 07 October 2018, Sweetcrude, Port Harcourt — Lagos residents are very proud of their city. Lagos, no doubt is the dirty, noisy and overpopulated city that inspires fear and anxiety in non-residents and visitors but it is also the biggest economy in Nigeria apart from being the financial headquarters of West Africa. Lagos boasts the largest and busiest seaports in Africa and is host to Nigeria's major industrial, commercial, cultural and social activities. Perhaps because it was the capital city of Nigeria from 1914 to the 12th of December, 1991, its population comprises most of Nigeria's divergent tribal mixture than any other city in the country. The city displays the widest spectrum of peculiarities that are adjudged Nigerian. Lagos is not only a city. On the 27th of May 1967, Lagos became a state in Nigeria, the new state sharing the capital city with the country until 1976 when the state moved its administrative affairs to Ikeja, the new capital city of the State of Lagos.
History would tell us that apart from bequeathing its business culture, its love for partying, praise singing and proselytizing to the rest of Nigeria, Lagos also gave to itself the role of setting the national agenda for discourse. Almost all national disquisitions of repute have emanated from the media houses and gossip parlours of Lagos. Without any doubt, the godfather phenomenon in Nigerian politics has its roots in the enormous powers wielded by Chief Obafemi Awolowo, the leader of the Action Group and First Premier of Western Nigeria. Chief Awolowo was blessed with a mammoth intellect, enormous organisational skills but more, with a cultural template that revered age, wisdom and duly constituted authority. In the acknowledgment of the love he had for his people, many argued that Chief Awolowo's deployment of the "vote of no confidence" within party structures that ended the careers of many elected regional and national officers was a tool of necessary party discipline instead of an instrument of coercion, intimidation, and dictatorship. Whatever history adjudges as its true value, it faced its true test and challenge in Chief Samuel Ladoke Akintola, the Premier of Western Region who succeeded Chief Awolowo in that office and refused to obey a party motion purporting to end his tenure as premier sponsored by his predecessor in office. The sordid events that followed Chief Akintola's "mutiny" occupy ugly pages in Nigeria's political history.
In 1999, after years in exile, Chief Bola Ahmed Tinubu, a politician who had attached himself early to Chief Obafemi Awolowo's political family emerged as Governor of Lagos State. Tinubu's Action Congress won in Lagos and lost to the Peoples Democratic Party in all the other South West states. Tinubu governed Lagos State well by all accounts although early in his first tenure in office, he commenced laying the blocks that have made him the Godfather of Lagos politics. Tinubu, a sophisticated accountant who had worked early in his life in reputable American companies such as Arthur Andersen, Deloitte and Haskins & Sells, let it be known in a society that held superstition in awe, that his mother, the legendary Abibat Mogaji, the Iyaloja of Lagos and President General of the Association of Nigerian Market Women and Men, could by magical powers hear the negative whisperings of politicians against her son, the Governor of Lagos State. At the time when others were falling off their political perches on account of questionable claims to academic certificates, a charge he faced and which earned him the nice sobriquet of "Bob Chicago" Bola Ahmed Tinubu so straddled the Lagos State House of Assembly that the issue was never debated on the floor of the house. By the end of his second tenure, Chief Bola Ahmed Tinubu had established himself as an astute administrator, a credible opposition leader and the undisputable leader of the politics christened more by branding than practice as "progressive." "Bob Chicago," "the Jargaban of Borgu" had acquired so much political power that he personally nominated and presented his personal lawyer, estate manager and his chief of staff as Governor, one Babatunde Fashola, SAN as a candidate for his party in the governorship elections to succeed him in office.
Godfathers are a contradiction in a democratic culture as their activities negate the concept that power is the peoples' to vest on a person or group of persons whose electoral manifesto or programmes reflect the needs, aspirations and preferences of the people. They may claim to act for the good of the people and perhaps some do act with good intentions but no matter how good one man's intentions are in a polity they can only be inspired by a pair of eyes and informed by the ruminations of one mind, both grossly inadequate to operate for a whole polity filled with very perceptive and brilliant individuals. Again, no matter how well a godfather's nominee turns out, it can never remove the doubt that a choice willingly made by the people would have performed better. The godfathers who occupy Nigeria's political spaces should remember the Akintola challenge and the events that followed it which still trail and stain relations of succeeding generations. They should also note how gallantly Akinwumi Ambode fought his dethronement; the tradition of that family has been breached by the fight the young governor of Lagos State put up against his godfather. Though one has little sympathy for Governor Ambode, himself a beneficiary of godfather politics, his reluctance to walk away without a fight, another valuable export from the Atlantic coast of Lagos to mainstream Nigeria, may have rejuvenated a valuable and credible political culture.