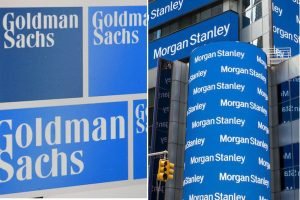 Bengaluru — Goldman Sachs said on Friday it expects major Indian companies to post earnings growth of 17% this calendar year, below the consensus estimate of 18%, saying demand from middle-income consumers was slowing due to inflationary pressures.
The brokerage's expectation for profit growth of 15% next year was also lower than the consensus estimates of 16%.
"A slowdown in middle-income consumption is underway," Goldman said in a note.
"Companies are facing a slowdown in middle-income consumption across key categories such as QSR (quick service restaurants), food delivery, paints, and durables, reflecting the adverse impact of inflation on disposable incomes."
Goldman noted that roughly half of the 113 companies that are part of the MSCI India index missed consensus expectations in the October to December quarter, with a majority of those comprising consumer discretionary companies.
These companies' profit in the previous quarter, Goldman added, declined 1% year over year, slightly below the consensus estimate of flat growth, dragged down by commodity cyclicals.
Several consumer goods companies have reported slowing demand in the quarter. India's fast-moving consumer goods (FMCG) industry grew 7.6% in October-December after a 9.2% rise in the previous three months, NielsenIQ has said.
However, Goldman also noted that financials and auto companies led the companies with profit growth last quarter, and said demand for premium products such as jewelry, premium real estate, malls, hotels, cars and airlines remained healthy.
The brokerage also sided with companies' forecasts that easing inflation would give some relief to profit margins in the coming quarters.
Goldman, however, maintained its "marketweight" rating on Indian companies, citing high valuations. (Reporting by Nandan Mandayam in Bengaluru; Editing by Savio D'Souza) – Reuters
Follow us on twitter