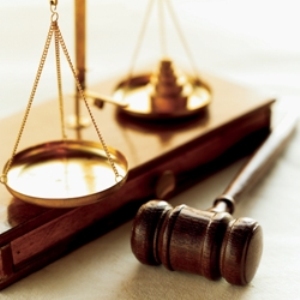 05 February 2013, Sweetcrude, Abuja – The Federal Government, Monday, asked a Federal High Court in Abuja for more time to respond to a suit filed by a chieftain of the Peoples Democratic Party (PDP) in Anambra State, Chief Stanley Okeke, asking President Goodluck Jonathan to completely remove subsidy on fuel.
Although, the trial judge, Justice Adeniyi Ademola, had slated the matter for hearing on Monday, a counsel from the Federal Ministry of Justice, Mr Nasir Habib, told the court that the case had just been minuted to him.
He asked for time and pleaded with the court for an adjournment to enable him file papers on behalf of the Federal Government.
Justice Ademola who was eager to begin hearing on the matter, consequently adjourned the matter to February 19, to enable the counsel file his papers. The judge also advised the Ministry of Justice to take matters affecting the rights and obligation of the people serious.
In the suit was filed on December 21, Okeke is asking the court to compel Jonathan to return to the Federation Account "such money earlier appropriated or approved for the payment of fuel subsidy."
Listed as the defendants are President Goodluck Jonathan, the Minister of Petroleum Resources, Diezeni
Allison-Madueke; and the Minister of Finance, Dr. Ngozi Okonjo-Iweala.
The plaintiff is arguing that the subsidy fund was unjustifiable in the face of corruption in the system, perennial fuel shortage and long queues in the country. According to him, the only way to stop abuse of the fuel subsidy scheme is the removal of the policy by the Federal Government.
He is also asking the court for an order directing Okonjo-Iweala to stop further payment of fuel subsidy, submitting that the payments had been corrupt, illegal and unlawful.