…To make power available to 75% of population by 2020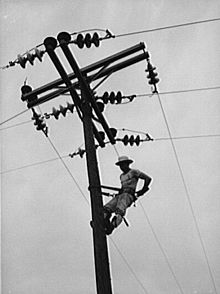 Opeoluwani Akintayo 23 August 2017, Sweetcrude, Lagos – The Federal Government has set a lofty target for its rural electrification programme and will be driving this by a hefty $9 billion.
According to a document, 'Rural Electrification Strategy and Implementation Plan' seen by SweetcrudeReports, the government is aiming to make reliable electricity available to 75% of the population (rural and urban) by 2020.
At least 10% of the energy mix would be made up of renewable energy by 2025 according to the government, which also said it would strive to achieve 90% electricity access by 2030.
"Pursuing this target is part of the FGN's (Federal Government of Nigeria's) overall objective of providing access to electricity for all Nigerians in order to stimulate economic development and improve the quality of rural life. This will be accomplished by encouraging a range of service providers to deliver cheaper, cleaner electricity", the government said.
In furtherance of these objectives, the government said it was committed to improving the standards of service, the affordability, and the financial sustainability of rural service operators.
The government said it would be placing emphasis on rural electrification. "Perhaps more than 70,000,000 rural Nigerians lack access to reliable electricity supply. For FGN electrification targets to be achieved by 2020 and 2030, it will require that both urban and rural electrification rate must increase at an unprecedented scale", it said.
According to the government, it is only if by 2020, urban electrification had reached 95% and rural electrification had reached 60%, that the national target of 75% could be achieved.
This, the government said, will only happen by connecting more than 10,000,000 additional rural households (assuming 7 persons per household).
The new generating capacity required to serve the additional domestic and non-domestic rural demand is about 6,000MW (this is about the current capacity of the entire Nigerian power system).
Total capital costs to achieve this rural electrification ambition by 2020 are estimated at N1.44 trillion (US$ 9 billion).