15 January 2016, Abuja – The Minister of Transportation, Mr. Rotimi Amaechi, has said the oil sector may the next to be probed by the Federal Government after the ongoing arms deal.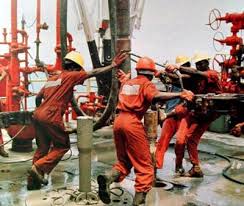 Amaechi stated this on Thursday during a panel session at a roundtable discussion organised by Business Eye in Lagos.
He indicated that the missing $49bn oil revenue, which the former Governor of the Central Bank of Nigeria, Sanusi Lamido, alleged that the Nigerian National Petroleum Corporation did not remit into the Federation Account, would be looked into.
He said, "Even before Sanusi and President Goodluck Jonathan began to quarrel, I had to leak that letter. Sanusi wrote that letter to the President in September, I leaked it sometime in January, and that letter was personal: 'Mr. President, $49bn was missing,' and I got a copy of that letter.
"Instead of the Federal Government to say we are going to address this, they began to debate with the CBN governor and Nigerians join in the debate. Oh, it is not possible. Now, they have seen that is possible."