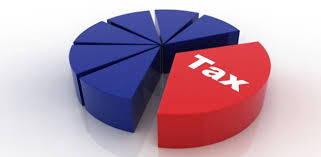 Oscarline Onwuemenyi
09 November 2017, Sweetcrude, Abuja – For the first time in the Nigeria's chequered budgeting history, the Federal government has projected that revenue from non-oil sources is expected to double the revenue generated from oil sources in 2018.
President Muhammadu Buhari disclosed this while presenting the 2018 appropriation bill of N8.6 trillion to a joint session of the National Assembly, which showed oil revenue is projected at N2.442 trillion while non-oil revenue is projected at N4.165 trillion.
The president said the federal government's estimated total revenue was N6.607 trillion in 2018, about 30 percent more than the 2017 target.
"As we pursue our goal of revenue diversification, non-oil revenues will become a larger share of total revenues. In 2018, we project oil revenues of N2.442 trillion and non-oil as well as other revenues of N4.165 trillion," he said.
The president said non-oil and other revenue sources of N4.165 trillion would include the share of company income tax (CIT) of N794.7 billion, value-added tax (VAT) of N207.9 billion as well as customs and excise receipts estimated at N324.9 billion.
"Others are independently generated revenues (IGR) of N847.9 billion, federal government's share of tax amnesty income of N87.8 billion and various recoveries of N512.4 billion," he said.
"It also includes N 710 billion as proceeds from the restructuring of government's equity in joint ventures and other sundry incomes of N678.4 billion."
According to the president, based on the total federally-collectable revenue estimated at N11.983 trillion in 2018, the three tiers of government shall receive 12 percent more revenues than the 2017 estimates.
Minister of Finance, Mrs. Kemi Adeosun, and Governor of the Central Bank of Nigeria, Mr. Godwin Emefiele, had previously reiterated the need to diversify the economy with the former embarking on various programmes to improve tax education and tax compliance.
An example of such is the Voluntary Assets and Income Declaration Scheme (VAIDS), which gives tax defaulters a grace period to pay their tax debts without fear of prosecution.
Meanwhile, the President, Institute of Fiscal Studies of Nigeria, Mr Godwin Ighedosa, has commended the Federal Government for making non-oil sector as the centre of its revenue projections to execute its plans in 2018.
Ighedosa said in Abuja that the proposed 2018 budget of N8.612 trillion showed a remarkable shift from over-dependence on oil revenue.
"For the first time, we are projecting that non-oil revenue is going to overtake oil revenue which obviously is a welcome development because since the 1970s our economy has been largely dependent on oil revenues.
"But the concern right now is where do the government expect to make this much from the non-oil sector? I ask this because the major drivers of employment and commercial activities in the country, which is manufacturing and agriculture, are not doing so very well in percentage to GDP.
"Also if it's on taxes, it's still unachievable because our tax to GDP ratio remains one of the lowest in the world at about six percent and I don't see government raising it so much to make that much difference in 2018. So getting the non-oil revenue projects would be a long stretch," he said.
Ighedosa expressed concern about the government's oil projections for the year 2018. He said that the problem from the Niger-Delta region was far from over, thus it would continue to impact negatively on oil production.
"Yes some kind of agreements have been reached between the government and the groups in the Niger-Delta which has helped raise the production level a bit. But it's not enough.
"However, 2.3 million barrels per day for 2018 is a bit of a stretch because some of the groups in the Niger-Delta are already threatening the government.
"They want to break the agreement unless the government implements as quickly as possible some of their key demands and I don't see the government meeting some of these demands any time soon. So it may mean that we won't be able to achieve the revenue projected," he said.
Ighedosa said the N2.005 trillion budget deficit, which translates to additional borrowings in 2018 fiscal year to finance part of the budget may pose a challenge as any mention of borrowings is perceived negatively by Nigerians.
He, however, said that borrowings for investment was good for the county as it would improve the balance sheet of the Federal Government.
He advised the government to continue to keep a close tab on the ratio of revenue to debt servicing.
President Buhari earlier presented the 2018 budget proposal, tagged "Budget of Consolidation", which is expected to reinforce and build on recent accomplishments of the government.
The key parameters of the budget include a crude oil benchmark price of 45 dollar per barrel, oil production estimate of 2.3 million barrels per day, and the exchange rate of N305 per dollar.
The budget had a projected oil revenue of N2.442 trillion and non-oil projection of N4.165 trillion.
The budget had a Capital expenditure projection of N2.428 trillion, Recurrent expenditure of N3.494 trillion, Debt Servicing, N2.014 trillion and Fiscal Deficit of N2.005 trillion.