28 November 2014, Abuja – The Federal Government has saved N171.85bn in the past five years through the scrutiny of technology transfer agreements entered into between organisations in Nigeria and foreign entities.
The Minister of Science and Technology, Dr. Abdu Bulama, disclosed this at the 2014 Ministerial Platform which held in Abuja on Thursday.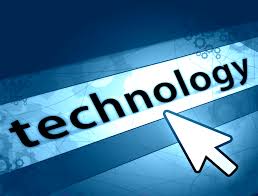 According to the minister, the National Office for Technology Acquisition and Promotion has been scrutinising applications for technology acquisition from operators in the Nigerian economy, adding that the exercise had saved the country N171.85bn in the past five years.
On a year-by-year basis, N13.01bn was saved in 2009; N94.42bn in 2010; N28.56bn in 2011; N8.46bn in 2012 and N27.4bn in 2013.
He said, "The intervention of NOTAP has led to financial savings for the country, which would have been unremitted due to over-invoicing of technology transfer fees.
"Since the inception of NOTAP, it has made financial savings in billions of naira, due to its intervention in the process of evaluation and registration of technology transfer agreements."
Bulama also disclosed that the National Space Research and Development would launch a satellite made in Nigeria by 2018.
Currently, the three satellites that Nigeria has in the space were either made in China or United Kingdom.
The minister said the 2018 target for a satellite made in Nigeria was realisable.
"They (NASRDA) should be able to meet the target of 2018 to produce a Nigerian satellite," he said.
Bulama said in line with the Transformation Agenda of President Goodluck Jonathan, the ministry had focused on boosting agricultural raw materials through a number of activities.
He said, "The Raw Material Research and Development Council procured 1.6 and 2.0 tonnes of Samcot, 11 and 13 varieties of cotton respectively from the Institute of Agricultural Research, ABU, Zaria and distributed them to members of the National Cotton Association of Nigeria in six states including Oyo, Ondo, Ekiti, Osun and Edo States.
"This is targeted at increasing cotton yield to feed the textile industry that is almost comatose due to insufficiency of raw materials or reliance on imported cotton resulting in undue competition.
"The Oyo State Sugar cane Farmers Union was provided with 60 tonnes of sugar cane seeds for their sugar cane farm clusters.
"These programmes are projected to create 20,000 jobs along the agricultural and industrial manufacturing value chain over a period of five years."