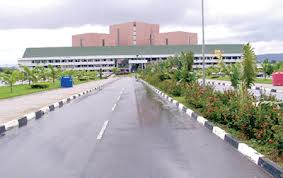 24 March 2013, Abuja – The National Council on Privatization, NCP, yesterday terminated the offer to purchase 77.5 percent of Aluminum Smelter Company of Nigeria (ALSCON) by BFI Group Corporation following their inability to pay the agreed 10 percent of the offer price within 15 working days of the execution of the Share/Sales Purchase Agreement (SPA) as directed by the Supreme Court of Nigeria.
The Supreme Court in a July 6, 2012 judgment awarded ALSCON, located in Ikot-Abasi, Akwa-Ibom State, Nigeria, to BFIG Corporation.
The termination followed the directive of the National Council on Privatization, NCP, chaired by the Vice President, Mohammed Namadi Sambo, which met at the Presidential Villa, Abuja on January 22, a statement from the Bureau of Public Enterprises (BPE) said yesterday.
However, in a swift reaction, the BFIG Group chairman, Reuben Jaja, said the BPE did not have the power to suspend it because it is contrary to the Supreme Court ruling.
He said they have filed a fresh case at the Supreme Court to restrain the BPE from carrying out the action.
He said the Purchase Agreement they were asked to sign but to which they refused, did not include his company paying $410 million as against $250 million the Russian company was asked to pay.
*Zakariyya Adaramola