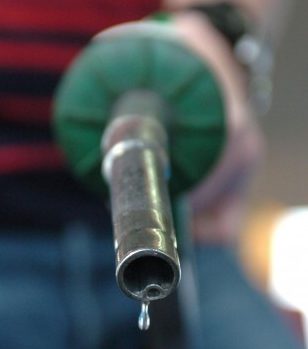 *Pays N826billion in almost two years
*N10.413 trillion from 2016-2019
OpeOuwani Akintayo
Lagos — It has been estimated that the Federal Government would pay a total of N102.96 billion as petrol subsidy in March 2021.
This was revealed by the Group Managing Director, Rainoil Limited, Gabriel Ogbechie during his presentation at a webinar session organised by the Association of Energy Correspondents of Nigeria, NAEC held on Thursday.
Explaining how he arrived at the sum, he said in March 2021, crude price averaged $67 per barrel thereby increasing landing cost of petrol to N189.61 per litre.
As a result, fuel subsidy in March 2021 is estimated to cost nothing less than N102.96billion.
Nigeria consumes about 57.44 million litres of petrol daily.
The Central Bank of Nigeria, CBN has currently devalued the official exchange rate to ₦401/$1 from ₦380/$1.
While pump price remained at N165/ltr, reports emerged that FG currently pay over N50 subsidy on every litre of petrol consumed in Nigeria.
The Petroleum Product Pricing Regulatory Agency, PPPRA had in March last year, "discontinued" subsidy following crash in the global crude oil prices. The price of Petroleum Motor Spirit, PMS also known as petrol pump was then moved from N145 per litre to N125 as landing cost of the product crashed to N99.44 per litre.
However, as crude price recovered and PMS landing cost increased, PMS pump price was moved to N143.8ltr in July 2020, N151.56/ltr in September 2020, N162/ltr in October, and N165/ltr in November 2020.
Despite FG's declaring a deregulated downstream sector, in February this year, subsidy returned as crude oil hit $64 per barrel, and landing cost of PMS increased to N186.33/ltr.
However, due to public outcry as a result of expected increment in pump price of petrol, the government maintained a pump price of N165/ltr, as the Nigerian National Petroleum Corporation, NNPC in a statement signed by its Group General Manager, Group Public Affairs Division, Kennie Obateru, said FG will pay a subsidy of N57.82 on every litre of petrol consumed in Nigeria for the month of March.
The NNPC as the sole importer of petrol, said it would maintain an ex-depot price of N148.6/litre (despite actual ex-depot cost for the product being N206.42/litre) for the month pending when government would conclude its consultations and deliberations with labour unions.
He also revealed that FG had paid a total of N826 billion on subsidy in almost two years.
A breakdown of the sum, he said- N725 billion was paid in 2019, while over N101.65 billion was paid in the first quarter of 2020.
A total of N10.413 trillion was spent on subsidy from 2016 to 2019.
The webinar themed; 'Deregulation and Sustainable National Energy Future Through Natural Gas', Ogbechie said lack of clarity from the Ministry of Petroleum on the pricing regime (current and future) has resulted in: inconsistent communications form industry agencies, increased speculation by marketers (buy-sell decision making), inconsistent supply of product, panic buying by the public, and hike in transportation fares and product prices.
He identified prospects for marketers in a fully deregulated downstream sector as; cost savings for the government and increased funds for critical infrastructure / sectors (N10.413tn spent on fuel subsidy between 2006 and 2019), enabling of marketers to freely source products and leverage supply chain options, thereby creating a more level playing field, increase in competition which he said will improve efficiency and customer service, and allowing for better planning / forecasting buy marketers
"A fully liberalised sector will attract further Foreign Direct Investment into the country. Margins are expected to be tighter as competition drives down PMS pump price", he said.