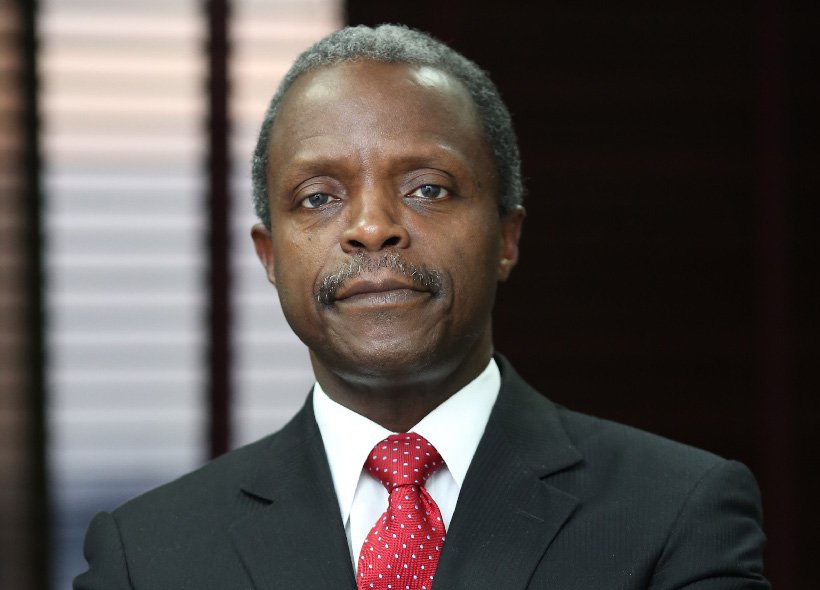 Oscarline Onwuemenyi
13 October 2017, Sweetcrude, Abuja – Vice President Yemi Osinbajo has clarified that the approvals he granted to the Nigerian National Petroleum Corporation (NNPC) were for financing arrangements for the Joint Ventures between the corporation and International Oil Companies (IOCs) and not contracts.
Minister of State for Petroleum Resources, Dr. Emmanuel Ibe Kachikwu, in a memo to President Muhammadu Buhari had said the NNPC boss, Maikanti Baru approved $25bn contracts without following due process.
However, the NNPC said the Vice President approved some contracts while President Buhari was on medical leave.
Media reports had indicated that the Vice President Yemi Osinbajo has taken responsibility for granting authorisation to the NNPC for two oil contracts worth N640 billion.
A statement by presidential spokesperson, Mr. Laolu Akande, said Mr. Osinbajo approved the contracts in his capacity as acting president in July.
"In response to media inquiries on NNPC joint venture financing, Vice President Osinbajo, as Acting President approved recommendations after due diligence," Mr. Akande said.
The admission comes a day after an online medium amplified a curious part of the NNPC response to the Minister of State for Petroleum, Ibe Kachikwu's allegations on Monday.
The NNPC had stated in the response that two presidential approvals were granted to the NNPC for contracts with Shell Nigeria and Chevron at the rate of $1 billion and $780 million respectively.
But in a statement Thursday night, Osinbajo's spokesman, Laolu Akande, quoted him as clarifying in Bonny Island where he flagged off the Bodo-Bonny Road, Rivers State.
According to Akande, the Vice President said he only granted loans and not contracts.
He quoted him as saying, "These were financing loans. Of course, you know what the Joint Ventures are, with the lOCs, like Chevron, that had to procure. In some cases, NNPC and their Joint Venture partners have to secure loans and they need authorisation to secure those loans while the President was away.
"The law actually provides for those authorisations. So I did grant two of them and those were presidential approvals, but they are specifically for financing joint ventures and they are loans not contracts."