20 January 2015, Lagos – For the trio of Midwestern Oil and Gas, Sun Trust Oil and Mart Resources Incorporated, which are in a joint venture in Umusadege oilfield, the major highlight of 2014 was the successful completion of the Umugini pipeline operations, where they broke barriers and developed a new frontier.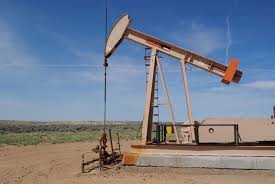 With the completion of the 51-kilometre-long and 12-inch Umugini pipeline, crude oil has since started to flow through the pipeline into the Trans Forcados crude oil export pipeline system that connects to the Forcados Export Terminal.
But that is not all because barring any unforeseen circumstance this year, the trio plans to gradually increase the volume of oil delivery through the pipeline given that it has an initial estimated gross export capacity of 45,000 barrels of oil per day.
For them, the milestone is the fact that they upped production from 12,000 barrels a day to well over 20,000 barrels per day, all in the space of a year.
Thus, it was in celebration of these successes and much more that they threw their doors open and hosted family and friends at the Civic Centre, Victoria Island, one serene evening.
The dinner soon dovetailed into another major event of the day, which was the award ceremony. The award which was created for members of staff was in recognition of those who had put in years of long service and productivity coupled with dedication.
Successful awardees were called and the recipients boldly marched up to the Dias, alongside their spouses and friends to collect their plaques. The euphoria was all captured by different lens of the paparazzi.
Gift prizes were also given to the best indigenous dressed male and female. The award for the best female did not garner much attention unlike the male category. The hall went into a frenzy when the winner of the male category was announced as the winner was a little boy between the ages of two and three.
He swaggered up to the stage in his Niger Delta outfit complete with a bowler hat, with his proud mother that rushing to the stage to help him cart away his gift.
Even with the euphoria of the awards and the short speeches, the highlight of the event was the dancing competition, where both the old and young shouted themselves hoarse for the contestants they were supporting.
Fast-growing company
In an interview afterwards with THISDAY, Managing Director, Midwestern Oil and Gas Company Plc. (Operator of the Umusadege field), Mr. Charles Odita said the award was to motivate the staff into more productivity.
He said, "Midwestern is a very fast growing company and such companies has its own challenges but one of the things I have tried to do as managing director since I took over was to sustain and grow the production which we have done successfully even with all the challenges.
"We are also trying to grow the company and take it to the next level which includes the completion of our pipeline which we just finished and started producing in the last one month and that has taken our production from 12 thousand barrels a day to 20 thousand daily.
"We have also been pursuing the new asset acquisition because one of the major international companies is doing a major divestment and we have been actively involved in the last six months even before I joined and we are hoping that in the next few weeks it will be fully completed and we will acquire the asset.
"That will take us from the marginal field to a mid-size independent company. We all look forward to the passage of the PIB but there has been different versions and oppositions. However, the non-passage of the PIB is doing more damage to the industry than good.
"So we look forward to it being passed because there are so many good sides to it even if some people do not agree with certain aspects of it but the bill is there to move the industry forward. "
Speaking on human capital he said, "We believe that our people are our greatest asset and when I came in as the MD, I felt we should reward staff who have served the longest and in a dedicated form.
"We instituted a policy of long term service award for years of service even though we are a young company but even at that we must recognise people who have put in some service.
"We definitely feel that our staff must be recognised in every little way we can. We had to appreciate them even if they have served only five years to show that we appreciate their efforts in bringing the company from where it was to where we are now.
"However, we are looking forward to develop our staff even more better and make them more productive. We are looking forward to having a more balanced life for our workers even in the coming year even as we grow our business.
"This is because there is temptation for you to forget the work life balance as you try to grow the business but that is what is what we will be emphasising this year. We are also looking forward to training and re-training of our people to be able to place them better and manage the challenges of the industry as we go ahead."
On the difference he intends to make as the new MD he said, "I intend to consolidate on the successes of the past in moving the company forward. Already, we have made tremendous progress over the last seven years and we hope to move to the next level.
"But there are different aspects to it- assess base, grow production and a highly motivated workforce. All these I plan to pursue in this year."
Also speaking, SunTrust Oil Company Limited's  Managing Director, Mr. Ugo Okafor said they achieved a lot this year, adding that they plan to achieve more in the coming year.
On the rationale behind the end of the year get together, he said, "The event was very well organised and everyone had fun. It has been a good year despite the crash in oil prices, which came at the later part of the year but all in all, it was a good year.
"We purchased some oil blocks jointly and we completed our 8kilometer pipelines- which was a major achievement for us. What started as a marginal field has become a major stride.
"We essentially doubled our production to well over 22 thousand barrels a day from 1600 barrels in 2008. All these with zero long time injury, so you can see there is a lot to celebrate. A lot to thank God for."
But even with the laudable achievements recorded, he
said it was not without some challenges. He said, "We had issues of vandalism that occurred from to time on the pipelines. But now that we have two pipelines, hopefully that will be mitigated because if one is down, we are hopeful that the other will be up."
On the relationship between the feeder companies in the joint venture he said, "As you can see, we have a good relationship and we have learnt to work with each other. We have learnt to understand each other and there is mutual respect and really that is all you need for any relationship to grow and prosper.
"We started with one transaction and we have done two major transactions-multi-million and billion dollars transactions together tells you about the nature of the relationship."
Diffusing projections that they might break up the chain and become Independent, Okafor said, "The truth is that we are intricately tied together and like I said earlier, when you enter a billion dollar transaction together, its tells of your long term ambition.
"Owing an oil block together is way different from owing a marginal field together because the block is a long term investment. The pipeline is an infrastructure that will hopefully bind us in the next decade or two.
"Finally, although we are upcoming company, I think its time for us to look at downstream projects together like a refinery. I think with that we will get to over a hundred thousand barrels of liquid together.
"I mean there are well over a hundred and twenty millions stuffs a day for us to do a power plant and the production that we have is enough for us to do a refinery.
That is the sort of vision I have, where we can diversify and prepare a situation where if we get a sort from crude oil, we have other revenue streams from power generation to refined products to sustain the joint venture.
"Our vision is mutually shared because I have established businessmen as partners and I am more than certain that they have bigger things in stock."
Speaking for Mart Resources Incoporated, Mr. Wade Cherwayko, said the ceremony is an event where we have our family and friends together. He said, "it is a family get together including people that work with us in our companies and we also recognised them today.
"It's also a yearly event where we bring people together from the industry and we share with them our vision and what we want to do for the industry-that we can achieve a Nigerian independent business.
With about seven years in the joint venture in their kitty, he said, "We had financial and technical partners and we did very well with them and it has come to  a stage where we are producing almost twenty thousand barrels a day.
"We wish we can further add to our value for the country and people and to achieve more successful results for the company."
For him, the challenges of working in the Niger Delta region has been an experience. He explained thus, "I am the first one to go the Niger Delta for our company and our first employee, Mr. Fidelis, is from the region.
"He is a geologist but he was working as a teacher in Kwale. He met and asked me for a job as a geologist and for the past nine years, he has been working for us."
Corporate Social Responsibility
Speaking on the attitude of giving back to their host community he said, "We ensure that the children in the host communities are given equal opportunities to learn and we try as much as possible to ensure that all of them are absolved. We have a good relationship with the communities.
"When they come up, there are ample spaces for them to occupy in the field of oil and gas and not only that field. There are companies that have about three to four hundred people that are needed-right from the rig to the service companies, service control, and others.
"The request from the communities to be mobile since we are producing more and more and so to do whatever is possible from our side. Every now and then, there is need especially in this particular moment in the Delta region to train people more.
"This is very important because when you train them, you can bring them up to the mainstream of life, the disturbances are less. That is what should be done. "
In all, succinctly put, although the dinner has come and gone, the expectations of the companies remain and that is to get to the next level in both production, acquisition of assets and human capacity building.
– Chiemelie Ezeobi, This Day