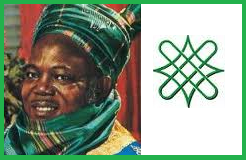 28 November 2011, Sweetcrude, Kaduna – A northern socio-political group, the Arewa Youth Forum (AYF), has accused the Nigerian government of politicing the issues surrounding its planned removal of the subsidy on fuel.
It says the opposition in the oil subsidy debate was equally guilty of same offence, and demanded for accurate, truthful and objective analysis of issues on both sides of the debate.
In a one-page communique from its meeting in Kaduna, at the weekend, the AYF said: "Politicisation of the fuel subsidy debate will not augur well for Nigeria. It is clearly politicised by all sides either supporting or kicking against it and as such not a good omen for the country.
"It has become a round orbit of expressing the quest for power and manipulation for God knows interest of either selfish political and economic power in the guise of masses interest. We are only in support of a political critique of the debate and against the politicisation of the whole matter."
According to the communique also, "Both sides fighting for the soul of Nigeria and claiming to be concerned with our welfare must be genuine, sincere, and honest because morality of the highest order is the backbone of any struggle or adventure for freedom and emancipation."
It urged the Federal Government and the opposing groups to note that "Nigerians, particularly (the common man), who are in the majority in this country, deserve accurate, truthful and objective reality of the fuel subsidy debate."