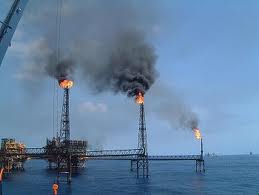 Emma Amaize and
Akpokona Omafuire
13 March 2012, Sweetcrude, WARRI- URHOBO Youth Assembly, UYA, Tuesday, urged President Goodluck Jonathan to order the Ministry of Petroleum Resources and Nigeria National Petroleum Corporation, NNPC, to revoke, without delay, all the oil blocs allocation, oil lifting rights allocation and petroleum products importation licenses that were given out, without due consideration to the oil and gas- producing communities and other geo-political zones of the country.
The group in letter to the President Jonathan, jointly signed by its president, Comrade Jude Akpore and two others, after perusing the very revealing publication in Vanguard Newspaper of Sunday, March 4, regarding the one-sided allocations and licenses, "It is clear and very unambiguous that all these juicy allocations were given to northerners, south west and the south east geo-political zones to the detriment of the actual producers that is, the south- south region, whose oil and gas production has continuously oil the economic wheel of this nation".
According to statement, the UYA, resolved at its meeting that the Urhobo ethnic group, which produces not less than 20 per cent of the national reserve from 13 Oil Flow Stations, spread its Ethiope West, Ethiope East, Sapele, Okpe, Ughelli South, Ughelli North and Udu Local Government Councils in Delta Central Senatorial District, ought to be treated justly by the Nigerian nation.
The group also urged Mr. President to use his good office "to order for immediate and very equitable distribution of these rights and privileges based on geo-political zones as obtainable in the distribution of political offices and appointments of Ministers representing Federal character".
It asserted, "Except such directives and investigation are urgently carried out, we very much believe that there are greater atrocities that have been committed by these few selfish individuals to the detriment of the corporate entity of our great nation Nigeria".
According to it, "These demands are modest and are in line with our social rights and privileges as major contributors to the petrol dollars economic of the nation".
"Already our group is posing to do everything within its constitutional power to legally seek redress from these unwarranted assaults on our nation economic by some few individuals if our demands are not given the needed attention", it said.